Can You Afford to Buy a Second Home?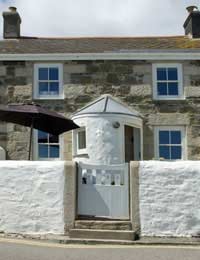 With the vast array of television programmes and magazines all telling you about the joys of buying a second home, you could be easily fooled into thinking that buying a second home is a win-win situation.
But buying a second home is not for everybody and you will need to assess your own individual lifestyle to see if you will be able to afford a second home, these few questions should help you make your mind up.
1) Is it Practical?
Which of the following statements best describes how you would use your second home?
A) I am retired and have a lot of free time to spend travelling to and from the second property
B) I will split my time between my second home and my current property
C) I work long hours and will only be able to spend the occasional weekend in my second home
Second homes are ideal for those who are retired and have time to jet set from coast to coast, so if your answer was A, as long as you choose a practical location, nothing should hold you back.
If you answered B it sounds like you would be able to fit a second home into your lifestyle, but you should make sure you have enough time to spend at your second home.
If you answered C it sounds like a second home may not be practical for you unless you intend to rent it out for long periods of the year. Make sure you have thought through the practicalities of owning a second home and not just fallen in love with the idea of it.
2) What Are You Buying it For?
A) I intend to relax in my second home and use it to spend quality time with friends and family
B) I see it as a place to escape but I am also conscious about its value
C) I see a second home purely as an investment
If you answered A and see a second home as a place to simply relax, you may be able to afford to take a risk with the property fluctuating in price if you can afford to, which makes you a good candidate for a second home.
If you answered B then you should decide if you have substantial finances and can afford to lose some money if your second home drops in value.
If you see a second home purely as an investment and answered C you will need to think carefully about where you invest and make sure you are going to see a return on your money.
3) Location, Location
A) I have though carefully about the location and it is within easy reach of where we currently live B) It can be quite expensive to reach our holiday home but it's cheap when we get there
C) It is quite far way but it will be worth it when we get there
If you answered A and the area you want to live in has good transport links and you are familiar with the area it will help you settle into the area more quickly. The more familiar you are with the area the better equipped you will be.
If you answered B and your chosen second home destination is relatively tricky or expensive to get to you may want to look again at the practicalities of the location of your second home.
If you answered C and your second home is quite far out of reach then it does not sound like a practical location for your second home. You may want to try a few holidays in the destination before settling on it.
Deciding to invest in a second home is a big decision, it will affect you, your family and your finances, so it is important you do not get swept away with the idea of owning a holiday home, and you take your time to make sure you are making the right decision.
You might also like...