Different Building Regulations When Renovating Abroad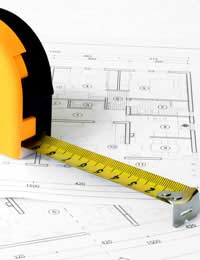 The attraction of a renovation project in a foreign country, usually a warmer one than the UK, is amply demonstrated by the plethora of television programmes following plucky couples as they struggle with the language, local trades people and the building regulations. Now although those TV programmes focus on the problems, as it makes better telly, it ought to be possible to get around the building regulations part with a bit of diligent research.
Listed Building Status
In most countries there will be different layers of regulation, specific to the building itself, then local, regional and national. It is absolutely vital to find out before purchasing a building whether it has any protected status similar to our 'listing' process. Finding this out later on can completely scupper the project as you are likely to be stopped from working until any renovations or alterations are approved.
Those works will then need to be carried out using materials and techniques sympathetic to the history of the building, which is likely to cost more than modern techniques too. This doesn't necessarily mean you should avoid buying a property like this, you simply need to be aware of the implications and budget for them before making any commitment.
Local Regulations
The local regulations will tend to be similar in nature to those in our Areas of Natural Beauty (AONB), Conservation Areas or National Parks. They will be about respecting the nature of the area and not using materials that will prevent your home from blending in. If you are not in a designated area like this, there are unlikely to be many local rules.
Regional Regulations
Regional regulations depend on the nature of the government of the country you are in. A more federated country will have quite different regulations in the different states or principalities, an example being Lanzarote.
This island is part of Spain but rules not only prevent buildings over a certain height but also govern permitted colours for both the walls and woodwork of houses. In many regions around the Mediterranean, regardless of which country, there will be specific regulations to make buildings less vulnerable to earthquake damage.
National Regulations
National regulations, whether in a federated country or one with weaker regional assemblies, tend to be more about standards of work for health and safety reasons than the type or style of the building. In Europe these regulations, for example about the gauge and colour of wiring used in household electrics, are increasingly being rationalised through the work of the European Community. But doing the work to UK standards is unlikely to be passed by local building inspectors even if it is of a higher standard.
Get Help Where You Can
Books are a big help here although you should make sure that you have up-to-date ones, as building regulation changes are not often broadcast very widely. Employing a local architect will help too and although you may be doing the work yourself, you should be able to hire an architect or a building technician simply to advise about conforming to local and national regulations.
In other countries the way that work is divided up between people such as architects and surveyors will almost certainly be different to the way it is done in the UK, so make sure that you are getting someone who is qualified to advise specifically on regulatory compliance.
Words of Warning
Much is made in books and programmes about overseas renovation about building a good relationship with the local mayor. It's definitely worth doing that, as they will be a mine of local information and getting them onside will definitely help your case, but be wary of relying purely on local contacts for approval.
This has unravelled in areas of Spain where homes are being demolished after the regional governments have rescinded building permits issued by local mayors. Not only has this led to people losing their homes but other investors are losing out as this, along with the overheating of the housing market globally, is hitting the value of Spanish homes very hard.
A SECOND HOME IS FOR SALE.
This website is for sale [more info].
You might also like...