Dividing Your Time Between Homes: A Case Study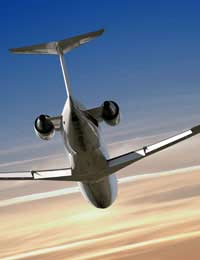 Buying a second home can be great fun, but the downside is that you have to juggle your time between your second and current home. This case study helps identify some of the problems you might encounter when owning a second home.
Patrick and Margaret had owned a second home in France for about a year. Both were in their 50s and retired. They had bought the property outright, but were finding it difficult dividing their time.
How They Divided Their Time
"We loved spending time in France but whenever we were not there we found ourselves worrying about how our other property was, if it was safe or whether any damage had been done to it. It was fine when we left our home in England because we had family that were able to go in and check on the property, but we did not know anybody in France that could do this," says Margaret.
They spent around three months of the year in their second home. They normally went when it was summer time. They had no commitments in terms of a job in the UK so they found it was quite easy to divide their time and pack their bags and leave anytime they felt the urge.
They had informed all the relevant people about their plans and their neighbours in the UK always knew when they were going away and would keep an eye on the house. They did not know that many people in France so when they left the house they just hoped for the best.
Looking After Both Properties
"We decided we could not continue any longer leaving our home in France deserted while we weren't there. We had talked about getting a lodger in while we were not there but thought this defied the point of having a second home and being able to go and visit whenever we liked," says Margaret.
They decided to pop into an estate agency in France and enquire if they knew anybody that would be able to look after their property while they were not there. The estate agent gave them the numbers of a few companies that specialised in property management.
"We made a few phone calls and were able to find a reputable company that we trusted and said they would watch the house for us while we were not staying there. We gave them a set of keys and agreed a time when they would go and check on the property. They also promised to send on any post that arrived which was a relief to us," says Margaret.
Some of the months they were not in the house they were able to rent it out to their friends and make a small profit which helped to cover the bills for the time when they were not in the property.
"We go out to France as often as we can, it is a great feeling knowing that we have a property of our own that we can go and escape to whenever we feel the need. It is a worry leaving both houses unattended but our neighbours now know when we are not going to be there and help to look out for our property," adds Margaret.
Working out what to do with your property when you are not there can be tricky, you want to spend as much time as there as possible but you also don't want the worry of leaving your property unattended. It can be handy to have someone you trust or a local firm come in and check on your house to make sure it is ok, this will give you peace of mind as well.
You might also like...