Finding the Right Area for a Second Home: A Case Study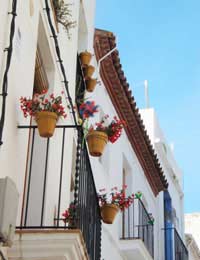 Finding the perfect location for your second home can sometimes be challenging. Case studies can help by showing you another person's experience of what it is like to go hunting for a second home.
Yvette and Peter were in their early 50s, their children had left home and they were starting to slow down their pace of life. Peter was still working and intended to carry on doing so well into his 60s. They both liked going on holiday every year and thought it would be nice to buy somewhere now, ready for Peter's retirement.
Making Your Mind Up
"The thought of a second home was very appealing to use, we had always thought in the back of our minds that we would like to buy a second home but had never really known how to go about it. We used to spend hundreds of pounds every year on hotels, so thought it made sense to invest the money into a property, "says Yvette.
They were regular travellers to the Algarve in Spain so decided to focus on Spain as a starting point.
"We were a bit naive and thought buying a second home would be easier than buying our first. Spain is particularly popular with British tourists so we found there were a lot of new build apartments being built to cater for the British."
"Although a lot of these looked inexpensive when advertised when you added up all the extras they were not such a bargain."
"We didn't just want to waste our money on an apartment and wanted to be able to sell it on if we decided to later on, so we wanted it to be a good investment," explains Peter.
Things to Consider
Yvette and Peter needed somewhere that they could travel to quite easily from the UK, as they would still be living there. They knew they could get some quite good deals for flights to the Algarve and travel there quite easily, so it ticked that box. They also didn't want somewhere that was going to be too far away from the airport, or they would spend all of their money on transfers.
The next thing to consider was the local facilities, they would probably not have a car while they were out there unless they rented one, so ideally they needed to be situated near to local amenities such as a town centre.
"There were so many things to take into consideration. We knew we wanted to use the house in our retirement so we wanted a ground floor apartment as this would be easier if either of us had any problems," says Peter.
Next on the checklist was the local economy, they did not want to be paying over the odds for their second home or be buying a property nobody else would want once they moved elsewhere. They spoke to a couple of estate agents who valued the home and showed them some examples of properties like the ones they were looking at.
"We had been to Spain during the summer, but we knew little about what the area was like in the winter time. We decided to take a trip there during the winter to see what the area was like. Although the weather was not as good and there were fewer people about, we still loved the area," says Yvette.
Paul and Yvette settled on the Algarve and bought a three bedroom bungalow apartment there, their children were able to use the property when they wanted and they were pleased with their decision.
It is important to think about your second home as a whole package, it is not just about what it is like when you are staying there, you need to treat your second home the way you would your first. Think about the local economy, the area of your property and how you will live on a day-to-day basis there, this should avoid any regrets further down the line.
You might also like...