Our House Swap Experience: A Case Study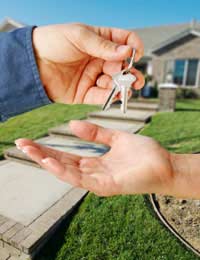 With the price of holidays increasing, people are starting to look for cheaper methods of holidaying abroad and in the UK, which is where house swapping comes in.
House swapping is a fairly new phenomenon but has risen greatly in popularity over the past few years as more people sign up to the scheme.
Leah and Robert were in their early 30s and lived in London, they were looking to escape the hectic city life for a month but knew they could not afford to go travelling and stay in expensive hotels. They had watched a television programme about a couple that has house swapped and thought it looked like a good idea.
Choosing The Location
"We knew that we wanted to escape London, but we did not know where we wanted to go. We knew we wanted to stay somewhere that was an English speaking country, so America was the first place that sprung to mind, " explains Robert.
"Originally we intended the house swap to only be for about one month, with a view to making it a yearly arrangement if we liked the location," adds Robert.
Leah and Robert owned a two-bedroom flat just outside London. They both worked in the city but had been saving up their holidays and had agreed with their managers they could have one month off.
" We found a specialist website that specialised in house swaps we uploaded the details of our property onto the site and included photos of our house and a description of our local area and attractions, we basically had to make our house sound as appealing as possible, " says Leah.
"The website had a range of houses listed on its books and we were able to get quite a good impression of what the houses and locations looked like."
"We saw a few houses just outside New York that we thought matched our criteria. The site advised us to register our interest for as many properties as possible, that way we had a better chance of somebody accepting our offer," says Robert.
Finding A Match
"The agency then approached one of the property owners in New York about us doing a house swap with them. They were able to look at our flat on the Internet and decided that they would like to do a house swap at some point."
"It was quite hard trying to organise a time we could go. The couple in New York did not want to be away for more than two weeks, so we had to cut our holiday time in half," explains Leah.
Arranging The Trip
They finally settled on a date and went about arranging the trip.
"It was quite strange to think that somebody would be living in our house while we were on holiday. We exchanged as many emails as we could with the couple, who were about our age. We wanted to make their holiday as enjoyable as possible, but we also had to be very honest about what our house was like and the local area," says Leah.
Both couples decided to exchange cars during the visits. Paul telephoned their insurance provider and they agreed for a small premium to add the guest.
When the time came to move Paul and Leah made sure their house was as tidy and clean as possible and also visited their local tourist information board to get some information for the arriving couple. They stocked up on the essentials such as milk and bread but mostly left the guests to do their own shopping.
"House swapping was a great experience and something I would definitely recommend to anyone. It is a cheap way to see the world and meet new people."
Nine times out of ten house swaps go smoothly and there are no problems, but you should do your research about the area you are swapping to and email the people you are swapping with as often as possible to avoid any hiccups on your holiday.
You might also like...