How Much Can I Borrow for a Second Home?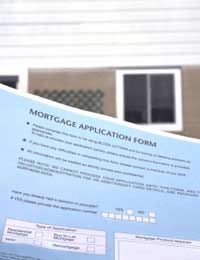 Applying for a mortgage for a second home may not be as smooth sailing as it was when you applied for your first mortgage. Another home means double the risk for any mortgage lender and there are a few golden rules that you will have to stick to if you want to secure a mortgage.
These few questions should give you a good idea of whether a mortgage lender will be willing to welcome you with open arms, or send you back to the drawing board.
1) Do You Still Have a First Mortgage?
A) No, our mortgage has been paid off in full
B) We have ten years left to pay off the mortgage
C) We have twenty years plus left to pay the mortgage
2) Do You Have a Deposit For Your Second Home?
A) Yes, we have around 30-40% of the property's value
B) We have around 20% of the property's value
C) We have no deposit
3) What is Your Second Home Going to Be Used For?
A) A holiday home
B) A holiday home which we also rent out
C) An investment property that we rent out
4) Do You Have Other Debts?
A) No, we have no other credit card/loans at the moment
B) We have a small loan and some credit card debt
C) We have lots of debt from credit cards/loans and store cards
5) What is the Area in Which You Are Buying Like?
A) It is a sought after location and property prices there have risen considerably in the last few years.
B) It is in a central location but we are not sure if other houses in the area have risen in value over the years.
C) We don't know anything about the demand for property in that area, we are just buying it because we like it.
6) How Old Are You?
A) In my thirties/forties
B) Fifties
C) Sixty plus
Your Answers
Mostly A – Your Chances Look Good
You have all the right ingredients to make yourself a desirable applicant for a mortgage. If you have already paid off the mortgage on your fist home this will work in your favour. Your age is also important, as a lender will want to know you can pay the money back, the older you get the less time you have to work.
You can typically borrow more money for a holiday home, but lenders will also consider factors such as the location of the property and what other loans you have.
You should be able to borrow up to 90% of the property's price for a holiday rental and up to 80% LTV on an investment property. You will be able to borrow roughly two and a half times your income if you are going it alone, or up to three times your income with a partner.
Mostly B - Maybe You Should Hold Back a Few Years
Lenders are increasingly looking at the bigger picture when it comes to assessing your affordability. It used to be that they would just look at your income and multiply it to get your mortgage.
Nowadays though lenders take into consideration your lifestyle, what other commitments you have and how you will pay the money back.
Before applying for a second home it is a good idea to pay off as much debt as you can, and reduce your first mortgage. If you have a deposit this is good, but you will also need a good income and show you can afford to pay a mortgage on two properties. Typically you will not be able to borrow more than 80% of the property's value if you want to rent it out even partially.
Mostly C- Take a Step Back
It sounds like you are in no position to apply for a mortgage for a second home and a lender may not be willing to give you one. In 99% of cases you will require a deposit for a holiday home.
You might want to look at having a friend or family act as a guarantor or lend you a deposit if you have your heart set on owning a second home. If you are in your sixties and don't have an income, you might find it hard to repay the mortgage. One way around this would be to sell your first home once you have bought your second.
If you have mounting outstanding debt you will also need to pay this off before you apply.
Taking on a second home is not easy, the better your financial position the easier it will be. Many people make the mistake of viewing a second home or a holiday home as less important than the first, so don't take the financial step unless you are 100% sure.
You might also like...