Is It a Good Time to Buy a Second Home Abroad?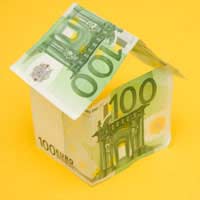 The second homes market covers a wide range of property. It includes family holiday accommodation, weekend getaway homes, sited residential property and retirement apartments, in the UK and abroad. Interest in this market is generally on a steady rise, as many individuals become attracted to the potential income that a second home can provide.
Site a potential second home in a location close to a river, the sea, or marina and potential buyer interest rises considerably. Property that is situated in picturesque countryside, close to mountainous regions, or open green spaces, are next on the list of appealing second home choices.
With so much choice available, in so many destinations, it is worth your while taking your time over making a decision.
Is it Time to Buy?
Deciding to buy a second home is a personal choice that you will have to make if you have the financial means to make this dream a reality. You may be thinking that owning a second home will enable your family to holiday in style and comfort, and perhaps in a location you have grown to love, for many years to come. Or perhaps you view owning a second home as a way of earning an income, by buying-to-let. Either way, you will have the restrictions of a budget to consider.
Unless you are able to pay cash, you will have to secure a mortgage in order to buy the property. If buying abroad an overseas mortgage is available, or you may choose to release equity from your home by remortgaging. Using your UK mortgage, or paying in cash for a property abroad, will mean that you will have to exchange your pounds for the currency in use in that country, before the purchase is accepted. Be careful not to overstretch yourself, by sticking within your budget limitations.
Establishing a good relationship with estate agents will also provide you with information regarding location, and sustainable appreciation in the value of any property you may buy. Thoroughly researching the location you are interested in can provide you with invaluable information concerning the types of owners who own property there already.
Permanent residents – show there is a sense of local community. This can be researched further by checking on the local schools and amenities and facilities close by. Good schools etc will continue to attract good services to the area.
Part-time owners – prove the area is in demand.
Private investors – too many of these in one area can affect the way the current market trend swings.
Other Considerations
You may want to check out the home building industry in the area you are interested in buying a second home in. If the number of building permits being issued is in decline, the resale market will most probably be in decline too, so proceed with your purchase with caution.
The majority of second home owners choose not to rent out their property, in the months that they do not holiday there. In most instances this is because the cost of maintenance, cleaning, advertising the property for rent, and the property management fees out-weighs the amount of income they will receive from potential rent in return. Being clear about the reasons why you are considering owning a second home will help you wade through the pros and cons.
You might also like...