Legal Costs of Your Second Home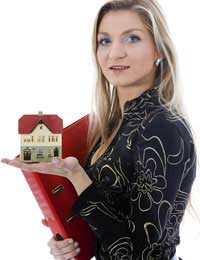 There are many costs involved when purchasing any home and whether it is your second home or your first, you need to consider in detail the monetary burden you're taking on and whether you're able to pay it. Many people aren't even fully aware of some of the costs involved, so let's take a look at the main ones.
The Cost of a Deposit on your Home
When you first decide to invest in a second home, you'll often need a deposit to secure the property. If you're buying with a mortgage, you usually need to make a down payment to the person you're buying from. This usually happens when you exchange contracts and it acts as a bond between you for the sale. Then when the sale completes you have to provide the difference between what your mortgage lender is advancing you and the balance that is still outstanding. Generally you're looking at providing at least a 10% deposit on a home, but in some cases it may be more or less than this.
Conveyancing Costs when Buying a Second Home
Another cost that you'll incur when buying a new home is the conveyancing costs which are basically the legal costs of buying. Conveyancing costs vary dependent on which firm you use, but most are fairly similar with their costs overall, unless you choose one of the most chic expensive firms around. You generally have to pay your solicitor their fees and then search fees as well as land registry fees. You may even have to pay them electronic bank transfer fees, dependent on how you're concluding the sale and transferring the money.
Often it's better to go with a firm that you're familiar with or someone that has been recommended to you by a family member. On average you should be looking at paying around £400 for a home worth £80,000 and the price will increase as the property price does. A money saving tip may be to use a country based solicitor rather than a city based solicitor. This may save you some money as they're more keen on obtaining your business than a bustling city solicitor may be.
Stamp Duty Costs
If your property costs more than £125,000 you'll be required to pay stamp duty also. This is the governments piece of the action and is the money they tax from you as a house purchase tax. Certain areas are considered exempt from stamp duty if they're viewed as 'disadvantaged' by the government. You can find out more information on this from the government website.
Your solicitor will normally take care of calculating the stamp duty you'll owe for you and will in most cases simply add the stamp duty and their fees onto your final total. Some home sellers will be happy to discuss 'apportioning' with you if it means you'll pay a much smaller amount of stamp duty. Apportioning means that you can lower the price to just below the stamp duty, but take on an additional sum for 'fixtures and fittings'.
Survey Costs and Valuation Fees
If you're buying a home that is already built, you'll also be responsible for paying valuation and survey costs in most cases. Some mortgage lenders will provide you with a free valuations, so look around for these before agreeing to sign with one lender. A basic home survey should cost around £250 and anything more than that is starting to be slightly too expensive. It's definitely worth investing in a survey, even if you're concerned about mounting legal costs. If you want further peace of mind, you can have a full structural survey carried out for upwards of £450. Again, shop around and look for the best price, costs vary. A survey can often reveal issues with the property that may mean you can negotiate a better price for the sale.
Mortgage Lender's Fee
When you take out a mortgage to buy your second home, you'll often have the extra legal fee known as an application or set-up fee. This is a fee that is due to your mortgage lender for arranging your mortgage. The average price at the moment is around £800, but it can vary dependent on the company. Some mortgage lenders charge a certain percentage of the loan, sometimes as high as 3%, and this can be fairly expensive if you're borrowing a large amount of money. Don't be fooled into thinking that a 'fee-free' deal is what you should go for either. A fee-free deal often just means that your mortgage lender will have a higher interest rate on the amount borrowed, so they're making back the lender's fee in other ways.
As you can see there are a variety of hidden legal costs involved in buying a second home. Don't let it put you off though! Just seek out professional advice and shop around. You will get some good deals if you play lenders and solicitors against each other and you may end up saving a considerable amount of money.
You might also like...