Local Rental Market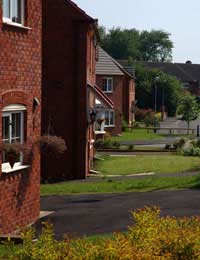 One of the first rules of buying a second home, especially if it is for investment or simply to rent out is to start thinking with your head and not your heart. Choosing a home that you won't be living in is different to choosing what will be your family home. It is very important to look at it with different eyes – think logically and look at the bigger picture. It is very important to buy in the right area as when you do, you're almost guaranteed a continual decent rental income as well as capital growth on the property over time.
Pick a Popular Area
If you're buying a home in a new development, part of your work is already done for you. Most builders now are keen to develop near existing amenities or upcoming areas. New homes also benefit from structural guarantees and extras so finding these in a good area means that you have a good chance at reselling in the future. Some of the most fundamental things to look for however, especially for renters are good access to transport links, local schools, doctors, shops etc. Also some places just have a nice feel to them - a sense of community or a feeling that the area is 'on the up'.
Check Out The Local Rental Market
It is fundamentally important to know your local area's rental market if you're planning to buy a second home to rent out. There is no use in paying an over-inflated price for a property in a nice area if there's no demand or low demand from renters. The best way of researching the local area rental market is to visit as many real estate agencies as you can. Ask them questions and view what they currently have on their books. Certain areas are popular with the younger student crowd, whilst others may be primarily suited to families or to rich business people looking to live near their offices. Ensure that you check out what kind of rental income people are asking for in properties similar in style to the one you wish to purchase. Ask about any extra outgoings you may have such as payments for communal areas or car parking. Investigate as much as you can and see how buoyant the rental market is.
Choose Somewhere Nearby
One of the best ways of ensuring that you find a property in a good area is to look nearby. For most of us, we gain experience about the place we live in far more than any other areas. We learn the good areas, the bad areas and where all the local amenities are. If you start house hunting in an area you're already familiar with then you're cutting out a great deal of research for yourself. Speak to neighbours, local real estate agents and check local listings for available property. If you're buying in your own area, you may be able to organise a mortgage if needed through your existing bank also. This should in theory make it easier as the bank is generally very keen to keep customers. It goes without saying that if you choose someplace nearby, you are always available to check out any problems with the property and if you're acting as a hands on landlord, you're also there to deal with tenants. For some this may be too close to home, but it certainly beats travelling miles in order to check on something that is an expensive investment.
You might also like...