Second Homes and the Leaseback Option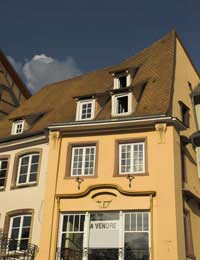 If you're considering buying a second home in France, either as an investment or as a holiday home, you may want to consider buying on a 'quasi-hotel' basis – or as it was once known, on 'leaseback'. For many investors, leaseback offers a relatively easy way of purchasing a home abroad and being guaranteed a rental income of between 2.5% and 4.3% when the property is vacant.
For many British people, leaseback isn't a new way of buying in France. Some people are already taking advantage of this system and after the Irish, British people account for the largest number of leaseback clients for many companies who offer it.
What Are the Basics of Leaseback?
When it comes to leaseback, there are numerous legal points to consider, however the basic premise is that you buy a freehold property and then lease it back to a rental management company. This rental is normally a standard period of time of between nine and eleven years and at the end of this you have the option of renewing the lease so it runs for a maximum of around 20 years.
What this means for you as the owner is that the management company will deal with finding tenants, cleaning, maintenance, bills and more. You simply have to provide the purchase fees of around 4-5%. Because leaseback was developed by the French government in the 1980's to boost tourism, it also offers savvy investors a 19.6% VAT rebate which can either be discounted from the purchase price or claimed back when the development is completed.
Can You Use Leaseback For Holiday Homes?
You can use leaseback on your holiday home if you choose to. This simply means that you find a property you like that is offering leaseback and arrange with the management company you're renting back to, when you'll be using it and when it'll be rented. Most of these leaseback homes are already in prime holiday areas as the management companies want to know they'll be able to rent the property out as often as possible.
There are different types of leaseback available and some in holiday areas allow a lot of personal use, but then have a fairly low rental return. If you choose to buy in a busy city like Paris for example, you'll be more likely to get higher rental returns, but none to little personal usage. This is a better option for an investor who doesn't require to buy the home for personal holidays.
What Are the Drawbacks of Leaseback?
For many people, there are few drawbacks to leaseback. If you see a property you like, you may be able to purchase it on leaseback and it's almost like you can then forget about it. The management company will take care of things for you and although you own the home, there's little hands on work needed on your part.
The one drawback that worries some investors is that it's such a long term commitment. Being tied into a contract for that length of time can be a worry for some, who prefer the idea that they can sell up and move on when they wish. Still, it's a stable investment if you use the right company to help you with your purchase and is a good way of getting your foot in the door of the second home market.
You might also like...