Is it Harder to Get a Second Mortgage Compared to First?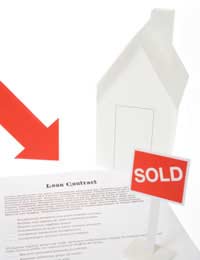 If you are looking at buying a second property the chances are you bought your first property some time ago when the mortgage market was a lot different from the one today.
Getting a footing on the property ladder is no longer as easy as it once was, if you are buying a second home you will need to have your finances in order and be in a good position regarding your first property.
If you are struggling to meet your monthly mortgage payments on your first home or have a lot of outstanding debt, you may have an uphill struggle on your hands.
Your Financial Circumstances
The single most important factor that buying a second home comes down to is affordability. It may sound simple but the most important question you need to ask yourself is "can I afford the payments on a second property?" if the answer is no, it would not be wise to push yourself.
When you apply for a mortgage for a second home a mortgage lender will want to see proof of income, possibly your bank statements and information about any outstanding debts you have.
As many people buy a second home in later life it means the term of the mortgage is reduced, so unless you have a lot of capital to invest your monthly payments are likely to be higher.
A lender will look at your job security, your wage and any other financial commitments you have taken on.
In the UK you will also need to put down at least a 10% deposit for the property and possibly more depending on how much it is.
Where You Are Buying The Property
Second homes come in all different shapes and sizes and locations. The UK is seen by some as being harder to buy a second home in comparison to some of our European counterparts. Countries such as France still offer 100% mortgages on holiday homes, so you will not need any deposit. Other countries will also be more generous than the UK when it comes to what percentage of the mortgage you can borrow.
Some European and worldwide countries will still use the same underwriting process when it comes to checking you can afford to pay your mortgage, but others will be stricter. Most European countries will not judge whether you can afford a property based on your wage but based on the capital and savings you have, which can make it harder to get a mortgage.
All this could soon change though as the European Union is currently debating whether to introduce European wide legislation that would make it so the mortgage products and application procedure in each country is the same.
What You Want The Property For
If you want to rent out your second home and get a buy-to-let mortgage this will be harder than getting your first residential mortgage.
You will have to pay a higher rate on the mortgage and you will have to prove that you can pay your mortgage payments even if the house is sitting empty for some time. A mortgage lender may also take an interest in the actual property itself and its location. They will want to see if it is in a popular location whether there will demand from tenants and whether it is a good investment that will not go down in price.
Your Existing property
The situation with your first property will play a vital part in you obtaining your second mortgage. A mortgage lender will want to look at how you have made your payments in the past and what your credit score is like. If you have had your first mortgage for twenty years and have a good payment history your chances will be higher than if you have had your mortgage for only a few years.
The loan to value on your house will also play an important part, unless you are a property developer or a full-time investor you will need to have an LTV of ideally no more than 70% on your first property. The lower your outstanding mortgage on your first home the more willing lender will be to offer you another for your second home.
A second home means twice the responsibility and a mortgage lender will want to make sure you can handle this responsibility. If you have your finances in order though and are confident that your second home will make a good investment than a lender should have no qualms in offering you a mortgage.
You might also like...