I Use Bridging Finance for My Second Home?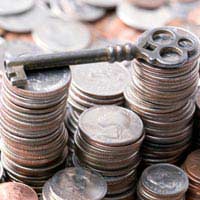 When it comes to raising the deposit for your second home, one option is to turn to the security held in your first property.A bridging loan is designed to be a short-term loan which can offer a quick-fix when it comes to raising your deposit or capital to buy your second home.
Bridging finance has its benefits, but it also has its drawback and is not for everyone. These few questions should help you determine whether bridging finance is right for you.
1) Do You plan To sell Your First Property?
A) Yes, straight away to pay off the bridging loan
B) Not immediately
C) No I don't
2) Do You Have A Repayment Vehicle In Place For The Loan?
A) Yes, I am coming into some money in a couple of weeks
B) I have some assets I can sell
C) I have a back-up plan but no assets to sell
3) What Is Your Financial History?
A) I have a bad credit history
B) I have a few blips on my credit history
C) My credit record is good
4) Have You Been Offered A Mortgage?
A) Yes, I have been offered an agreement in principle as long as I have my deposit
B) I have spoken to a mortgage lender who seems keen
C) No, not yet
5) Have You Tried To Raise A Deposit Elsewhere?
A) No, I need the money quickly
B) I have but I've been turned down
C) I have and they are willing to offer me a loan
Your Answers
Mostly A - Bridging Finance Could Be An Option
The great thing about bridging finance is that the lender will normally consider applicants with all different kinds of credit history. You may have been turned down by a high street lender for a loan or refused a mortgage because you didn't have a large enough deposit.
But with bridging the most important thing is that you have a way to pay back the loan usually within the next 12 months. You will be expected to secure the loan against your property which means is you don't pay up you could lose your first home as well as your second home.
Mostly B - You May Want To Look At Other Options
It sounds like there may be some question marks over how you plan to re-pay your bridging loan. If you have some assets to sell it is better to sell them sooner rather than later so you know how much profit you will make from them and whether this will be able to pay off your bridging loan. Bridging loans are expensive so if there is another form of loan you can take or another way to raise your deposit this might be better.
If you have some credit blips though it could be a bridging lender is the only way to get a deposit. You will also need to make sure you get an agreement in principle from a mortgage lender before you apply for a bridging loan or you might be stuck with the loan and no house to purchase.
Mostly C - Bridging Finance Is Not For You
It sounds like another method of raising the money might be your best option. If you have no assets to sell taking out a bridging loan could be dangerous as you will need to pay back the loan within 12 months and often at a higher rate of interest. If you don't plan to sell your property there is a risk that the lender could force you to pay back the bridging loan by repossessing your first property which would not be a good situation to find yourself in. If bridging finance is the only way you can purchase your dream second home you might need to re-think your plans.
Bridging finance is a great way to raise money fast, but it is important you have a plan in place to pay off the loan, or it could become more of a hindrance than a help. If you do intend to sell your main home then this will provide you with the means to pay off your debt, but remember, bridging finance only works if you have a way to pay off the debt.
A SECOND HOME IS FOR SALE.
This website is for sale [more info].
You might also like...
Daughter has ex partnerwon't sell flatshe lives in family home her name. Cannot get any benefit struggling financially wepay her bills which is financiallly drainingcan she sell her half of flat to anyone.I know he would have to be able to buy her out. Won't take her name of theflat Rented out but he is holing her share back she has a family. Struggling. He controls everything.What's bestway to handle this she has been in domestic violence and his drug takingin prison atpresent. Not moving on with this flat at all
Dorth
- 27-Oct-20 @ 8:18 AM