Is My Second Home a Good Investment?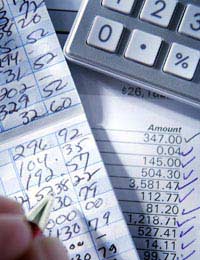 What makes a property a good investment can differ from location to location. For some areas a valuable property is one near to the sea, for others it is one that is located near to the city.
At the back of everybody's mind when they buy a property are key questions such as will it go up in value? Will I be able to sell it on? Have I got a good asking price?
The answers to these questions are less important if you are buying a holiday home, but if you are buying an investment property to rent out, you should treat it in the same way you would any other business or investment.
These few questions should help you judge whether your desired property is also a good investment.
1) How Long Do You Plan to Own the Property?
A) As long as possible - up to ten years
B) Between three and five years
C) Less than a year
2) Where is the Property Located?
A) It is close to transport links and close to airports/train lines
B) It is relatively close to good transport links
C) It Is in a secluded area far away from transport links
3) Is There High Demand For Homes in the Area?
A) Yes, it is a good holiday destination/a well populated area such as a university site
B) There is a good demand but there are lots of other holiday homes and homes to let in the area
C) There is a low demand for houses to rent/buy in the area
4) Can the Property be Refurbished?
A) Yes, there is a lot of scope for refurbishment, such as building an extension and renovating inside
B) Renovations could be carried out but it does not drastically need renovated
C) The house is almost new, so there is little room for improvement
5) What Kind of Property Have You Bought?
A) A three bedroom house
B) A two bedroom flat
C) A one bedroom flat
Your Answers
Mostly A - A Good investment
All of your answers indicate that your property is likely to be a good investment. The longer you can stay in a property the better your chances are of making a profit as it will naturally increase in price. You should look at every home as an investment over the long-term and not a way to make money quickly.
Location is key and if your home is situated near to good transport links it will be easily accessible and appeal to holidaymakers or commuters. The more work you can do to your home the better, as any large refurbishment such as an extension will increase its value and broaden its appeal.
Mostly B –Time Will Tell
The property market is fickle, one minute it can be flying high and the next it can crash and burn. From your answers you certainly don't sound like you have made a bad investment, but there is no way of guaranteeing that it will increase in value substantially.
If there is high demand in the area for good property you will almost certainly always have a home that rises in value. Having a good location can be a problem if it is over populated with competition from other homeowners, but as long as your home is well maintained you should be ok.
Mostly C- You Might Want To Reconsider
For some, it doesn't matter if the property will go up in value or not. People buy homes everyday because they fall in love with them and don't worry about the logistics. This is fine if you want a holiday home, but if you also want to rent it out you might want to look at the bigger picture.
For any home to sell for a good price it needs to be in an area where there is demand for properties in the first instance. For demand to exist the area must have a few key ingredients, such as good transport links. There has also been a problem historically with some one bedroom properties being overpriced in the UK. If your home is abroad this might not be the case, but by buying a one bedroom property you are restricting yourself as to who can live there and whether it can be used as a family holiday home.
With any property you take a gamble when you sign on the dotted line and are handed the keys. Before you move to any area whether it is in the UK or abroad, it is worth doing your homework to make sure your ideal home is also in the ideal location.
You might also like...