Can I Rent Out a Second Home Abroad?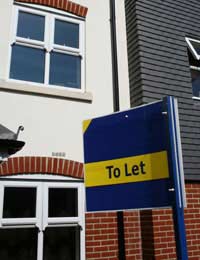 A second home abroad doesn't just have to be enjoyed by you and your family. If you don't plan to live their 12 months of the year you could decide to rent it out and let others enjoy your house.
There is nothing to stop you from renting out your second home abroad, but there are risks involved in opening up your home and in some cases the risks can outweigh the benefits.
These few questions should help you decide whether renting out your second home abroad is for you.
1) How Often Do You Plan to Live There?
A) Only for about two or three months per year
B) Around six months of the year
C) Around ten months of the year

2) Where is Your Property Located?

A) In an area ideal for families, close to shops and tourist attractions
B) It's situated in a secluded location, ideal for couples
C) It's situated in a busy area near nightclubs and shops

3) Could You Manage the Property?

A) There is a local agency that already manage a few properties in the area
B) I would manage the property myself and fly out there occasionally
C) I have nobody to manage the property

4) Is it Worth it?

A) I have factored in all the taxes and insurance I will need to buy in order to rent out my property
B) I'm renting to make some money, so I want to pay as little as possible
C) I don't have any spare money to invest in the property
Your Answers
Mostly A - All Set to Go
If you haven't yet bought your overseas property and you are keen to rent it out you may want to choose a location that is family orientated and is in high demand from holidaymakers.
The best places to rent out are those in good locations. If you don't plan to spend a lot of your time in the property renting it out makes sense.
If you're renting abroad it is better to make use of local knowledge and employ a local agent to manage the property. This will make it easier for you and easier to rent out.
There are some downsides to renting out your property and any income you make from your second home will result in you paying more tax. You will also have to buy landlord insurance and extra contents insurance because you are renting to a stranger.
Mostly B - You Should Consider Your Options
There is no set rule that says just because you are not using your property you have to rent it out. If you plan to stay in your property for more than six months a year it may not be economical to rent it out. If you do want to rent it out you will have to factor in costs for things such as cleaners, agents and general handymen.
You also have the risk of handing your property over to strangers. One option could be to rent your holiday home out by word of mouth, let your friends and family know that you have a property abroad and that it is free a number of weeks per year. If you are buying the property with the sole purpose of making some money, you should not double it up as a holiday home and should use it solely for investment purposes.
Mostly C – Maybe Renting is Not For You
Renting out your second home is a nice idea in theory, but in reality it sounds like it would be better for you to just savour the home yourself. Renting your home out for a couple of months a year would provide some extra cash for you but it could also be tricky to manage.
If you only plan to leave it vacant for a couple of months you would have to leave it vacant in the peak holiday season which could invade on your time in the property. The location of your property might be ideal for you, but think about what kind of tenants it would attract.
If it is near a rowdy part of town you could be leaving yourself open for damages to the property if you invite lodgers in. If this is the case you will either have to buy insurance to cover these damages or willing to stump up the cash yourself.
It is important to investigate all the issues involved in renting out your overseas property before you jump in head first. You should only do it if you really need to and are happy to sacrifice some of your time in the property in exchange for financial gain.
A SECOND HOME IS FOR SALE.
This website is for sale [more info].
You might also like...
Me too, and had many issues
David
- 5-Nov-21 @ 8:08 AM
I rented out my second home abroad and it was hard work
john
- 26-Oct-21 @ 7:57 AM