Using a Letting Agency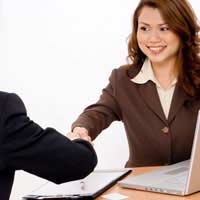 When it comes to renting out your second home, many people opt to have a letting agency or property management company deal with the day to day issues involved. For some, this is simply an easier option, as there are little time requirements made on you and the property management should really only need to interact with you if there is a problem of some type. If you choose to use a letting agency to deal with your second home tenancy, there are a few fundamental questions you should ask them before signing any contract.
How Does the Letting Agency Source Tenants?
One of the most important aspects for you as a property owner is the vacancy percentage of your property over the year. Obviously it is financially beneficial to have your property let out for as many months of the year as possible. For this reason it's very important to find out how your prospective letting agency finds their tenants. Here are a few questions you should consider asking :
How do you market available properties?
How do you veto tenants – are they required to provide previous references?
Are you always present when showing the property to a prospective tenant?
How many vacancies do you have available le right now from your stock?
You ideally want a letting agency who uses a variety of sources to try and find the best tenant for your property. They should be familiar with a variety of advertising sources such as online, newspaper ads, local ads and more. Also, when choosing a tenant, ensure that the letting agency you choose is thorough and runs some screening on them. Having tenants in place and the contract signed only to find out they have no respect for your property can be a nightmare situation. Now and again there may be the opportunity for you to personally find someone to rent your property. If this is the case, ensure that you have a contract signed by the letting agency to state that in this circumstance you only pay a reduced rate for the rental fee since essentially you're doing half the work.
Understanding the Leasing Procedure
Always ensure that you're 100% confident in your understanding of not only your agreement with the leasing company, but also in the lease that they provide to tenants. This will cover you in future should you have any issues with tenants. Some of the most important points to consider are:
Are all the lease agreements identical for all tenants?
Do you have a policy for tenants who pay their rent late?
Does the lease cover any damage to the property?
Do you have an eviction procedure and have you ever had to use it?
The lease should cover you, the agency and the tenant fairly. Ideally when using a property management company, you don't want to be overly bothered by the day to day running of your second home. A good letting agency should have an experienced individual at the helm, someone who is always available at any time day or night.
Find Out Who Deals with the Daily Running of the Property
Should your second home require any maintenance during someone's tenancy, you should be fully aware of whose responsibility that is. A good letting agency will have numerous contacts already and should be able to find a handyman or company to deal with any eventuality. Always ask for a variety of quotes for any large undertaking that may need carried out and also consider asking the following questions.
Do you have a list of preferred contractors?
What do you deal with in house without the need for an outsider?
Do you get a variety of quotes for any job that needs carried out?
Ensure Your Letting Agent is Reputable
Lastly, something that is probably the most important aspect of using a letting agency is finding out how reputable they are and whether they're considered professional. Speak to as many agencies as possible to get a feel for them. All are likely to tell you they're the best, use your own judgement and ask a few questions:
How many properties do you currently manage?
What is your fee?
How long have you been working as a property manager?
Is there a set period of time required before terminating a contract is allowed?
If you follow some of the structure above when choosing and potentially using a letting agency, you should be fine. Always believe in your gut instinct too. A manager who seems professional, looks organised and has a tidy well arranged office is often a good sign. Someone who is always happy to answer any questions you may have and who seems knowledgeable and friendly is a bonus. Remember, if you can contact the letting agency at various times, this bodes well for prospective tenants who will also need to contact them at some point.
You might also like...
When choosing an agency you should always ask for references and take the time to check them out, as they'll be representing you in everything regarding the property. It's also important to look at the fees they charge and before settling on an agency, set out what they can do without referral to you and what you want to be consulted on. See if there are any outstanding judgments against them, too.
Thomas
- 7-Jun-12 @ 2:43 PM