Where Are the Best Places For Quality of Life?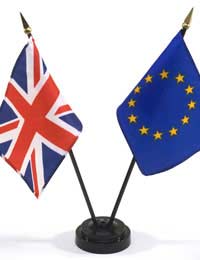 When it comes to deciding which locations offer the best quality of life, it's often to a matter of personal preference. For some, sunshine, sand and a bustling atmosphere will be preferred over a secluded village in a cooler climate.
The quality of life you have may also depend on what time in your life you move to a location. For those looking to retire to countries such as France and Spain, factors like the retirement age and working hours will be of little consequence. On the other hand, if you're searching for a second home, transport links, the cost of living and ease of lifestyle will be key factors when determining the quality of life.
The Quality Of Life Within Europe
Analyst company Mercer recently carried out a quality of life survey based on 221 cities around the world. Top of its list is Vienna, in Austria, with Switzerland's Zurich and Geneva in second and third position, followed by Vancouver, in Canada, and Auckland, New Zealand, which share joint fourth place. Mercer compiles its research based on a point scoring system, with everything pitched against New York.
European cities always prove popular as second home destinations, so it is not surprising to see them continuing to climb to the top of the list of places that offer the best quality of life. In total, Europe boasts 16 cities among the world's top 25. UK cities, however, are flagging behind their European counterparts, with London coming in at 39, Birmingham 55 and Glasgow 57. The lowest-ranking Western European cities are Leipzig, Germany, in at 64, and Greece's capital Athens at 75. Prague, in the Czech Republic, is the highest-ranking of the Eastern European cities at 70, followed by Hungry's Budapest at 73, and Slovenia's Ljubljana in 77 place.
Another recent survey ranking quality of life carried out by an insurance company found that of the European countries, France and Spain came out on top, closely followed by Denmark. While the UK came ninth out of just 10 European countries in the Index, due to high living costs, below average government spending on health and education, short holidays, and late retirement.
Poland and Germany also helped to make up the top five spots, with all these countries offering more days of holiday and a lower retirement age than the UK and Ireland.
Quality Of Life Outside Europe
Further afield in the United States, the highest-ranking city is Honolulu in at 31, followed by the sun-drenched city of San Francisco at number 32. Like Vancouver, Canada's cities fair quite well, with Ottawa judged to be the 14th best city, Toronto the 16th, and Montreal positioned at 21. In 28th place, Singapore is the top-scoring Asian city, followed by Japan's capital city Tokyo at number 40.
Life Down Under
If you are looking for a better quality of life, Australasian cities rank high due to the sunny climate and relaxed way of living. Auckland comes in at number four, followed closely by Sydney in 10th position, Wellington in 12th, Melbourne in 18th, and Perth in at number 21.
The Worst Places For Quality of Life
The Middle East and Africa rank among some of the lowest scoring countries in terms of quality of life. There are a few exceptions to this though, and if you are looking to move to the Far East, Dubai is ranked at number 75. Abu Dhabi, also in the United Arab Emirates, comes in at 83, with Tunis, the Tunisian capital, at 94 and Muscat in Oman coming in at 100. Unsurprisingly, Iraq's Baghdad is at the bottom of the list at 221. This has been blamed on a lack of security and stability in the country.
If you are thinking of buying a second home in a foreign location, or even a location closer to home, it's a good idea to compile a list of what you're looking for from your chosen destination. Whatever your criteria, do your research, marking each destination out of 10 and narrow it down to your top three.
You might also like...