Buying Abroad: What to Consider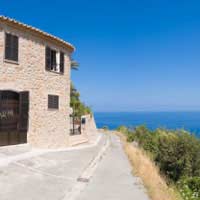 There are many reasons why buying property abroad is so popular. Buying as an investment – whether that is long or short-term – is an appealing option for many people. Owning a holiday let, or as a means of making lifestyle changes are other reasons. Constant good weather is also another consideration.
Being clear of your reasons for owning property in a foreign climate will enable you to define the best options available to you.
Reasons
Do you expect:
To earn a regular income from your property?
A short or long term return on your investment?
To spend all your holidays at this location?
To live in the property permanently?
Regular Income
Once you have defined your reasons for buying property abroad, it will be easier for you to decide the best possible location. If you are planning to buy property as a means of earning a regular letting income you will have to consider a destination that has a good record of demand.
Securing property in a popular holiday spot will virtually guarantee you will find tenants interested in renting your property. You could however opt to purchase property in an up-and-coming area. Doing this may prove to be a bit more difficult in establishing your letting venture, but a well-researched area could also prove to be a very lucrative investment.
Short-Term
Buying off-plan – that is buying a property before it is actually built – is an option worth considering if you plan to see a short-term return on your property investment. The property developer will often be very keen to sell so you could secure your purchase at a reduced rate. Selling the property on, once it has been built, can potentially net you a good return in a short amount of time.
Long-Term
Buying property as a long-term investment gives you more options to consider. Do you play safe and buy property in popular locations like Spain and Portugal? Or are you prepared to invest in an area that is up-and-coming, such as Morocco or Bulgaria? A safer option will provide you with a sizeable return. However, taking a risk and buying in a newly fashionable location could prove to be a highly profitable investment.
Holiday Home
This is possibly the easiest decision you could make. Do you buy property in your favourite holiday location? Or do you purchase a holiday home in the same country, but in a different area? Either way, it will be in a country you like, and feel comfortable visiting. It is worth remembering that this location will be a regular destination for you, so you will also have to consider the cost of frequent flights.
Permanent Residence
The most important consideration is familiarity. Buying property in a country where you feel at home, and most probably speak the language, will enable you to feel settled quickly. It is also worth considering distance, as friends and family will undoubtedly want to visit you regularly.
Spending Power
Your choice of location, and property, will also be influenced by the amount of capital you have to spend. Buy what you can afford, and not what you are tempted to purchase but is out of your budget. The economic cycles will obviously have a bearing on your investment, but this will have more of an impact on a short-term investment option.
Where possible secure the help of a reputable overseas property company or agent. They will work with you to find the right property for you, within your budget.
It is also worth checking out the Inheritance Tax laws in the country you are planning to purchase property in. This will affect the amount of money you get back from your investment.
You might also like...