How to Successfully Market Your Property for Rental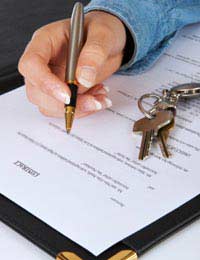 When it comes to marketing your property successfully for rental, there are a variety of different methods you can choose. Many people will opt to hand the entire process over to a specialist, perhaps a property management company or a real estate agency, while others will decide to market their property themselves.
Whichever method you decide on there are a number of factors that will help you get the return you want and hopefully keep your property rented out for as many weeks in the year as possible.
Using a Specialist to Market Your Rental Property
If you'd rather leave the marketing work to a professional, call in the help of a real estate agent or a property management company to market your property for you. They already have a vast amount of knowledge at selling and marketing properties to prospective buyers or renters as well as having a detailed knowledge of the local housing market. When you employ someone else to market your property, there are a few key questions you should get the information for first.
How much will it cost?
What marketing tools will they use
What other properties have they successfully rented
Always arrange the cost of having a specialist market your property for you first before you make any kind of agreements. Find out if they take a flat fee, charge you upfront for costs or only take a percentage of the rental when they find you an occupant.
You should also speak to them about what other properties they've successfully rented out and what the occupancy rates are like. Ideally, someone who specialises in your area is best as they'll know what price to ask for and where to target their advertising.
You should ensure that you know exactly what they use to market your property. It's imperative that they market it to the widest audience and also make it look as appealing as possible. Getting as many people as you can in to see your rental is the easiest way of securing a renter. Ultimately, there are numerous differences between companies and seeking them out and questioning them can save you time and money in the long run.
Marketing Your Rental Property Alone
Many people decide to market their property without the help of a professional to save money. This can be a good approach if you're aware of the local market and what renters want and where they look. If you're not aware of these or not keen to research them, this could be the downfall to the successful marketing of your rental property. If you do decide to go alone, there are some key elements in your marketing campaign that you should consider.
Photograph your home well
Advertise locally as well as nationally
Utilise as many advertising options as possible
Be as descriptive as possible
Many people underestimate the power of great photographs when it comes to successfully marketing their rental property. Make sure you take lots of interior and exterior shots and it goes without saying that the property should be organised and clean so the photos can maximise the space available in it. Outside shots should highlight the best aspects of the property also and try to add these to any adverts that you place.
When it comes to advertising, most renters find their next place to stay in the local classifieds. This is one of the best ways of finding renters, but of course you can use many other methods. Try putting adverts in local newsagents windows, local bulletin boards or if you're near a University or factory, in their notice boards.
You can also use the internet to market your property and this is a great and cheap way of adding in all those tempting photos you've taken. You can be adventurous and set up a virtual tour of your property if you want to, but always make sure your adverts are actually being seen. There's no point in having a great online ad that is on a site nobody ever visits. Pay to appear on a large rental or property site and watch the enquiries come in.
Word of mouth is also a great way of getting the word out there about your property. Tell as many people as possible, there's usually someone who knows an individual that is looking for a place to rent and this can be a cheap way of securing a renter.
When you're placing adverts, whether that's a small classifieds ad, a local newsagents ad or a sprawling online campaign, always be as descriptive as possible about your property. People love details, so highlight any little details that you think can make your property stand out from the rest. It's essential to have the important details in there also of course - transport links, local amenities, bedrooms, bathrooms etc, but remember the little idiosyncrasies that make your house a home. It's often these that sell it to people, so mention things like your gorgeous garden where the birds visit, your skylight, your quaint decorative pieces.
Whatever you decide to do when marketing your rental property, follow the points above to have a successful marketing campaign. Ultimately your goal is to have your property occupied for as much of the year as possible so you're always making a good return on it. Keep checking in regularly with how it's going and always maintain contacts that you've made when advertising - they may come in handy when you have to find your next renter.
You might also like...