Can I Switch Second Home Mortgage to Buy-to-let?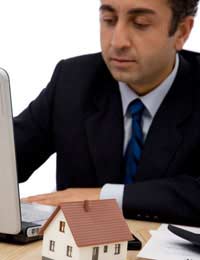 A second home can be put to many different uses, for some it is a place to go and relax and escape the pressures of everyday life, while for others it is used as a place to seek adventure and escape from the norm.
But because it is impossible to be in more than one place at the same time, there will be periods when your second home will be vacant, or that you wish to rent it out.
It may be that you planned to sell your second home but market conditions mean you will receive below the asking price or it is simply impossible to sell right now.
How You Plan To Use Your Home
If you are thinking about renting out your second home on a full-time basis you will almost certainly need to switch to a buy-to-let mortgage if you are currently on a normal residential mortgage.
Think carefully before you decide to rent out your home though as once you have switched to a buy-to-let mortgage you will end up paying a higher mortgage rate and it may be hard to switch back.
How Is Buy-to-Let Defined?
Switching to a buy-to-let mortgage will leave you with higher mortgage costs, so it is important you don't switch unnecessarily. Different lenders have different polices when it comes to how they class buy-to-let.
If your home is rented out for the majority of the year and you are not also living there this in most cases will be classed as buy-to-let.
If however you are thinking of renting out your home while you are still living there this will not necessarily be classed as buy-to-let.
It is important you tell your mortgage lender if you want to rent out your property.
Some mortgage lenders will give you what is known as a permission to let if you still intend to stay in the property. If however you want to rent the property for a long period and not live there it is likely the lender will refuse a permission to let.
There have been a number of cases recently where homeowners who should have been on buy-to-let mortgages have been put on residential deals because the rate is cheaper, without realising they could be breaking the law.
Are There Any problems With Switching?
Buy-to-let has always been classed as a riskier type of lending compared to normal residential lending. Lenders view it this way because in nine out of ten cases a borrower will need a full-time tenant in order to pay the rent. If the rental market is struggling or you are unable to find a tenant there is the concern you may fall behind on your mortgage payments.
Some lenders are so concerned about borrowers relying on rental payments to pay their mortgage that they have banned switching to a buy-to-let deal altogether.
In the past switching from your normal mortgage to a buy-to-let deal would not have been a problem and some lenders would have been only too happy to put you onto a higher rate.
But some lenders have tightened their criteria and become stricter as to who they will allow to switch.
If your lender does not allow you to move your mortgage it is not the end of the world, but it does mean you will need to remortgage with a lender who does. This means if you have not reached the end of your current mortgage deal you may have to pay an early repayment charge and solicitors costs in order to switch, not to mention your higher buy-to-let rate.
It may sound like switching to a buy-to-let deal will make a huge dent in your wallet, but ultimately you should see the benefits. If your second home is lying vacant for a large chunk of the year or you are unable to sell it, renting it out will help you pay your mortgage bills and give you time to decide what you want to do with your second home.
You might also like...