Should I Take Out the Mortgage in the Local Currency?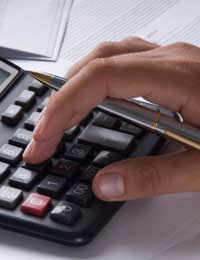 One of the toughest decisions you will face when it comes to your overseas second home is whether you should take out a mortgage in the local currency or in pounds sterling.
You will hear lots of conflicting information and you can often be left wondering what to do for the best. These few questions should help you decide whether a UK mortgage or an overseas one is right for you.
1) Are You Planning to Rent Out Your Property?
A)Yes
B)Yes, but only for part of the year
C)No
If you answered A and are planning to rent out your property to a local then you may prefer to pay your mortgage in the local currency, this way you will be able to take your lodger's rent and pay your mortgage in the same currency.
If you answered B and are only renting for half of the year you may want to decide whether it is worth transferring the mortgage into the local currency which will make life easier for you.
If you answered C and are not renting out your property it is likely that it will suit you better to pay in UK sterling as there will be no cross over with exchange rates.
2) Is the Local Currency Worth More Than the Pound
A) Yes
B) They are about equal
C) No
Whatever your answer is to this question it will not necessarily draw you to an ultimate conclusion. Currencies will often fluctuate and you can triumph from these or you can be short changed. As a general rule you should pay your mortgage in the currency you receive your pay in, unless you are a wage in the local currency it is best to stick with what you know and just except any currency changes.
3) What Shape Are Your Finances in?
A) I am employed and have a 20% deposit for a property
B) I am self-employed but I am able to prove my income from the past year
C) I have a few blips on my credit record
If you answered A and your finances are in a relatively healthy shape then you will have a better chance of being accepted for an overseas mortgage.
If you answered B and are self-employed but have a good credit record you stand a good chance of being able to get an overseas mortgage but you may find it easier to apply to a UK lender as their criteria may not be as strict.
If you answered C and you do not have a clean credit record you will find it increasingly difficult to get an overseas mortgage as lenders will want to make sure that they invest in a worthy investment that will give them a return for their money.
4) Who Are You Going to for Advice?
A) I'm going to a specialist overseas mortgage broker
B) I'm going through my local bank
C) I'm going it alone
If you answered A and are seeking advice from a specialist mortgage broker they should be able to put you in touch with a number of overseas specialist mortgage companies and for a small fee the broker should be able to carry out all the necessary legal work and set up your mortgage a lot easier than if you go direct.
If you answered B and are going through your local bank then they will be able to arrange an overseas mortgage for you and also possibly one from the bank itself, this will be of great benefit to you and they should help you get a good deal.
If you are going it alone you should seek expert advice as it could be dangerous to attempt to take out a European mortgage without the correct advice.
When it comes to mortgages in foreign currencies, don't be fooled into thinking that the exchange rate should dictate your decision as to what payment method will suit you best. Speak to a professional before you make your mind up, or you may find yourself short changed by the currency difference.
You might also like...