Can I Rent Out My Second Home While I Build a New One?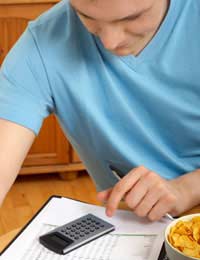 The question of whether you can rent out your second home and whether you should, are two very different questions you need to ask yourself.
Building a new home can be stressful, not only do you have to pay for the building and mortgage costs on your new property you also have to pay for them on your old one.
If your new property is in a livable condition you may choose to move in there while it's being built, or you might prefer to call on a friend or relative and stay with them and rent out your old property.
These few questions should help you assess whether you would benefit from renting out your first property.
1) How Long Will it Take to Build Your New Home?
A) Roughly one year or possibly longer
B) No longer than eight months
C) Under eight months
2) Where is Your New Home Being Built?
A) It is in an area familiar with to us
B) On the other side of the country
C) Being Built Abroad
3) Do you Have Anybody You Could Stay With?
A) We could move in with family
B) We would spend some time in a hotel, some time with family
C) We would have to rent a property/stay in a hotel
4) Do You Need the Extra Income?
A) We would struggle to pay for the building costs and both houses
B) We could manage for a while but if the building work dragged on we would need more money
C) We could cope financially without moving elsewhere
5) What Type of Property is Your First Property?
A) It's a family home in a good location
B) It's a two bedroom flat
C) A small flat
Your Answers
Mostly A- Time to Place Your Advertisement
If you are struggling to pay for the building of your second home one option is to rent out your current home while your new one is being built. This gives you the option of deciding what you want to do with the property once you have your second home built.
It will only be worth your while renting out your property if you have somewhere you can live rent free or relatively rent free so you save some money. If your property is going to take a long time to build you could use your first property to fund your new property.
It sounds like your property is in a good location and you could rent it out easily. You should seek out potential tenants and make sure you do not stray too far from your home so you can keep an eye on lodgers while they rent your home.
Mostly B- Think Carefully Before Rushing in
It sounds like you need to do your sums and calculate whether renting out your property is a good idea. You will need to pay maintenance costs for the property while you are away and you will also need to budget for any damages.
You may also have to tell your mortgage lender that you are planning to rent out the property and this could lead to you switching to a buy-to-let mortgage which could mean your monthly payments increase. If you are really struck for cash one option might be to get a lodger to live in the house with you, if there is room, this way you get the best of both worlds.
Mostly C – It's Not Worth Your While
It sounds like it would cause you more trouble than it is worth to rent out your first home. If your first home is small in size it is going to be false economy renting it out and you moving in somewhere and renting, this would only work if you could live with a friend rent free.
If you don't need to move it is worth just staying put. If your second home is being built abroad you may want to save some of your money to go out and see the various stages of it being built.
Renting out your home and moving in with family might sounds like an easy way to make some money quick, but there is a lot you need to consider. Without proper screening of your lodgers you could end up causing more harm than good.
If you are stuck for cash though and your second home is going to take a long time to build you could think about selling your old home and downsizing, after all you won't be spending as much time there when your lovely new home is complete.
You might also like...