How Will FSA Regulation of Buy-to-Let Affect My Home?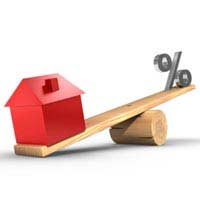 The regulation of the buy-to-let market is a hot topic in the property market at present. At the moment it is just the residential mortgage market that is regulated by the Financial Services Authority, but very shortly this could change.
The FSA has its sights fixed on the buy-to-let sector and has indicated that it is looking to regulate the sector in the next year.
It needs to find the balance between offering added protection for consumers and not holding back innovation in the sector.If you plan to use your second home as a buy-to-let property these changes could affect you.
The regulation of buy-to-let mortgages is designed to cut down on amateur landlords, this could mean you if you are planning to rent out your holiday home. These few questions should offer some help.
1) Have You Already Bought Your Buy-To-Let Property?
A) Yes, we bought it a few years ago
B) We are in the process of buying
C) We plan to buy in the next couple of years
2) Do you Have Existing Buy-to-Let Properties?
A) We have a few existing properties and our portfolio is doing well
B) We have bought buy-to-let before, but no
C) We are entirely new to buy-to-let
3) How Much Did You Want To Borrow?
A) Around 60% of the property's value
B) Just under 70% of the property's
C) Over 70% of the property's value
4) Why Are You Buying The Property?
A) As an investment
B) We'd heard it was a good investment opportunity
C) Instead of a pension
5) How Are Your Finances?
A) We can meet the monthly payments no problem
B) We would have to cut back but we could meet the monthly payments
C) It could be a stretch, but we could meet the payments
Your Answers
Mostly A –The New Regulations Should Not Affect You
The one area of the buy-to-let market that the FSA does not want to come down heavy handed on is the professional buy-to-let market, in fact, this sector might escape regulation all together. From your answers it sounds like you fall into this category. If you bought your property a few years ago you will be exempt from any new regulations that are brought in, but you could find it harder to remortgage your property in future.
If you are a professional landlord or have a large portfolio of well performing properties it is unlikely any restrictions will be placed on you. The larger your deposit and the healthier your finances, the more chance you have of getting a property, as one thing the FSA is looking to cut back on is high LTV products, so 90% deals could be a thing of the past.
Mostly B- Some Aspects Could Affect You
One of the main reasons the FSA wants to impose restrictions in the buy-to-let sector is because a high number of buy-to-let properties have been repossessed.
They were generally bought by people who knew little about the market or their value and bought on a whim. Lenders are already being a lot stricter when it comes to underwriting a buy-to-let mortgage and this will increase with regulation. You will be asked to prove you can pay back the mortgage and show the lender the area you plan to buy in is not risky.
Mostly C – The New Regulations Are Likely to Affect You
You sound like an amateur landlord and this could spell trouble for a lender in the UK. If you are buying your second home abroad the regulations will only impact you unless you are using a UK lender.
If you have no past experience of being a landlord and have not researched the area well you are likely to get turned down under the new regulations. If you haven't bought yet the new regulations will almost certainly impact you and you might be refused a mortgage. To view a property as your pension is also a risk, especially if your finances are not in a good position.
Regulation of the buy-to-let sector is not a bad thing, but it is likely to mean more restrictions for amateur landlords and those that only dabble in the sector. This means those that use buy-to-let for holiday or second homes could find it a lot harder to get a property in future, ultimately though the regulation is there to protect you, so this not a bad thing.
You might also like...