Top 5 Things to Consider Before Buying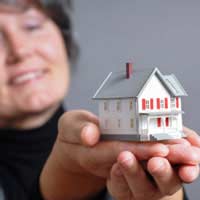 Just because you already own property it doesn't mean that the buying process of a second home abroad will be the same as it is back in your home country. Planning laws can vary greatly from county to country, where there may be ownership requirements and restrictions you must comply with. Buying property abroad will require you to have all documentation translated, unless you speak the language fluently and are familiar with the country's laws and regulations. This will be an added expense but worth every penny.
Where possible seek advice from someone who has experienced the process already. The Expat community in many countries offers many opportunities to befriend helpful individuals willing to offer a word or two of advice. It is also advisable that you check the credentials of any agent you are appointing to negotiate on your behalf. The last thing you want is to end up in a financial mess that is out of your control.
First Move
What do you do when you have fallen in love with the country you spend all your summer holidays in, and have made numerous subsequent visits in the hope of finding the perfect second home? You could keep spending money on flights hoping the home of your dreams will suddenly manifest, or you could opt to rent a property in the short-term. Doing this will allow you to spend more time thoroughly researching the local property market, whilst relieving yourself of the pressures of having to buy straight away.
It is vital that you acquire the services of a local agent or advisor who can help explain the requirements and restrictions to you clearly. Also make sure that you keep detailed records of all communications, agreements and payments made. It is also important that all your residency and property purchasing paperwork is in order.
Finances
Make sure your finances are in place before agreeing to purchase any property. Many countries operate a system where you are expected to provide a deposit if a sale is agreed in principle. Changing your mind will probably result in losing the deposit, so make sure you are clear in your intentions before proceeding.
Expect to pay all taxes and payments on time. Do not attempt to cut any corners when trying to buy property abroad. Ensuring you do everything correctly the first time will save you from unnecessary legal headaches later on.
Marketplace
Just because you own property already doesn't mean that you are a property expert. Local knowledge is vitally important when purchasing a home abroad, or in any area you are unfamiliar with. Heed the advice given by your local agent or advisor, who will know how the property market is fairing, and will help you to avoid paying inflated prices.
Keep to your budget. Do not be tempted to over-stretch yourself as you may find yourself unable to cope with paying a sudden increase in mortgage repayments. You should also be clear about what type of property you are interested in buying – whether you wish to buy off-plan, an older property to renovate or a managed, shared or communal development.
Customs
You would be wise to research any local customs or laws in the region you are interested in buying property in. Being as clued up as possible about the country, or area, will give you the confidence to embrace customs and feel part of the community more readily. It will also enable you to understand the value of your property better and help you deal with any difficulties that may arise. This will be invaluable if your property will only be in use seasonally, as you will be able to arrange for management or maintenance yourself.
Back Up Plan
It is worth having a back up plan just in case something doesn't go to plan. For instance, it is advisable to keep a rainy day fund that can be used for any emergency repairs or renovations. Learning the local language, if your second home is abroad, also makes perfect sense and will enrich the experience of living abroad for you and your family.
You might also like...