Questionnaire: Are You Ready for an Overseas Buy-to-let?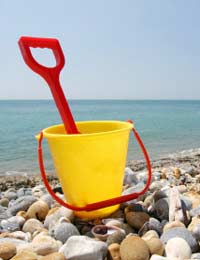 A boom in the number of people buying properties to rent in the UK has caused a surge in amateur landlords moving their buy-to-let skills abroad.
But it is not always as easy as it looks and any difficulties you would normally encounter in the UK will most probably be magnified when you buy abroad.
These few questions should help you establish whether you are suited to a buy-to-let property abroad.
Questionnaire
1) Do You Have Experience of Buying a Buy-to-let Property?
A) Yes I have a portfolio of successful buy-to-let properties in the UK
B) I have one buy-to-let property in the UK
C) I don't have any buy-to-let properties
If you answered A then the chances are you already have a significant amount of experience in the buy-to-let arena, which you can transfer to buying abroad.
If you just have one buy-to-let property you should proceed with some caution as this may not be enough to give you and insight into doing the same abroad, but you will still have valuable experience.
If you don't own any buy-to-let properties you may want to start with a small project in the UK to make sure it's for you and you can cope with the demands.
2) Your Finances
A) I have a 20% deposit to put down on a buy-to-let abroad
B) I am remortgaging one of my UK properties to buy abroad
C) I am hoping to borrow all of the money from the mortgage lender
If you answered A and have saved up a substantial deposit for a property you will be on the best possible footing to buy your buy-to-let.
If you have to risk the position of your UK properties you may want to wait a while until you can save up a suitable deposit yourself.
If you don't have any capital it is highly unlikely that a mortgage lender will even consider you for a buy-to-let property abroad and perhaps it is time to go back to the drawing board.
3) Knowledge of the Area
A) I know a professional team of estate agents who can look after the property
B) I have visited the area a few times and would hope to go there twice a year to visit the property.
C) I have not seen the house or the area before but the estate agent tells us it is lovely.
The more people you know in the area you plan to buy the better. If you already know who you will source the upkeep of your property out to then this is a step in the right direction.
If your knowledge about the area is still pretty sketchy you might want to find a local estate agent or letting agent who will be willing to let you pay them to look after your house.
You may be taking a big risk by not seeing the property you are buying or finding much out about the area, as anywhere can look good on paper.
4) Doing Your Homework
A) I have researched the area well and know there is a high demand for rental accommodation.
B) I have researched areas around the exact location and they are popular with renters.
C) I haven't spoken to anyone about the demand in the area but we think it will be high
It is important to do your homework and research the area you intend to buy in thoroughly, if you already know there is a strong rental demand you could be on to a winner.
It's all about location and there can be a big difference between one town and the next, you will need to make sure you have potential people to rent it to.
The last thing you want is to buy a property and have nobody to rent it to, it wouldn't be wise to buy in an area you have not researched.
Finding the right buy-to-let property in the right location can be like finding a gold mine, but buying in the wrong area can spell disaster, so make sure you know the area, rental prices and community inside out before you take the plunge.
You might also like...