Holiday Base Vs Rental Opportunity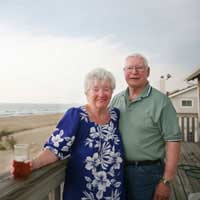 Owning property abroad opens up a lot of opportunities, whether that is the prospect of more holidays in the sun for you, your family and friends, or the potential of earning an income from letting the property in the months you choose not to personally use it.
Buying property in a country that has a strong, reputable and recognised tourist market has many benefits. It is likely that flights will be cheap, the weather good and cost of living cheaper than it is back home.
Jet to Let opportunities are in abundance and deciding where to buy is only one of the considerations to be taken into account. Is it best to buy property abroad and use it yourself throughout the summer season? Or do you Let your second home and enjoy the income provided by someone else's enjoyment of your property?
Holiday Base
Pros
Although buying a second home is an expensive option initially it does save you the cost of future holiday packages, and the problem of deciding where to go for your holiday.
A home-from-home can offer you a complete relaxation option. You can surround yourself with personal possessions and have total freedom of when you come and go. A second home also allows you to have control over how many holidays you have, and how you choose to spend them.
A second home also opens up retirement options. Buying a property in a country or area you love will reward you in your retirement and provide you with a comfortable, familiar place to live.
Cons
You may feel obliged to spend every single holiday in the same location, and may start to resent the fact that you don't have the money to be able to travel to different places.
Using the property yourself may prove to be financially draining, as you will have to cover taxes, utilities and maintenance fees.
In some areas you may encounter hostility, as a foreigner buying a second home. Becoming involved in your local community, and supporting local businesses, will help temper feelings.
Rental Opportunity
Pros
Letting your second home through a reputable agent can potentially net you a regular income, which can be used to pay the mortgage on your second home, to cover maintenance fees or to enable you to indulge.
Renting out your property frees you to travel to other locations and countries.
You can choose to Let your property as a full-time holiday Let or as a Casual Letting.
Cons
Maintaining a second home to high standards for someone else's enjoyment will mean you will have to cough up for maintenance fees, and cover taxes etc.
You will have to secure the services of a reputable Letting agent.
Tenants can sometimes cause headaches. Being prepared for this will enable you to resolve situations as efficiently as possible.
Considerations
Does your second home boast attractive scenic views, or easy access to the beautiful sandy beaches or stunning countryside? If it does you will have no problem finding willing tenants eager to pay you rent. You may, however, start to resent the fact that you are unable to admire the views yourself. The regular lucrative income you are making from letting may make this more acceptable, but you will have to decide what your expectations really are.
You might also like...