Types of Mortgages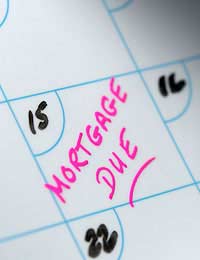 It is sometimes a little bewildering when you're looking at the different mortgages that are available when buying a second home. It may have been some time since you've had to deal with seeking out the best mortgage for you and often people will automatically consider their bank for their second mortgage. In such a competitive market as it is today, finding the right mortgage can result in a saving of thousands of pounds a year so it's essential you consider the best options for you.
Mortgage Advisors and Brokers
Before you decide on any mortgage, you should consider using a specialist such as a mortgage advisor or broker. Not only will they have in-depth information on a wider variety of home loans, but they are often not directly tied into providing you with a particular product.
This means they are able to provide you with a better product to suit your individual needs, rather than trying to fit you into an existing product. Many of them will receive a commission from the company that you sign with, but they will usually make this known before you do so. Often it isn't as expensive as you may imagine to acquire the services of a decent broker, so it's definitely worth looking into. Not only will they be familiar with the various lending companies, but they'll also be efficient at ensuring all your paperwork is in order before you send it away and that you're aware of any small print.
For many people, using a mortgage advisor isn't the final step in the paperwork required when getting a loan - some people also obtain the services of a solicitor. A private solicitor who is working for you will ensure all your paperwork is correct and that you're fully aware of the terms of the loan, so it is worth while spending some money on this if you can afford it.
Types of Mortgages
There are various types of mortgages available. Let's outline some of the main ones in the list below and then take a look at some of the most common:
Buy to Let Mortgage
Equity Release Mortgage
Interest Only Mortgage
Self-Certification Mortgage
Cashback Mortgages
Offset Mortgages
No Document Mortgages
Low Document Mortgages
Buy to Let Mortgage
Many lenders will now offer buy to let mortgages to people who are keen on property investment and intend to rent out their second home. This means that as the owner, you will benefit from the capital growth of the property and will usually be able to cover many of the costs involved in buying a home through your rental income. Buy to let mortgages take into consideration the income you make from rental and this goes a long way to deciding whether you can make the repayments. Normally you can expect to receive around 80% only of the value of a property so it works in your favour if you can put down a sizeable deposit. Another aspect of buy to let mortgages is that they often have slightly higher interest rates than normal mortgages and they're usually variable.
Equity Release Mortgage
An equity release mortgage is available for people who own their own home and who wish to raise cash from that home to buy another one. There are a variety of options available on an equity release mortgage, so it's essential to speak with an advisor.
Some equity release schemes can be fraught with potential dangers and can end up being expensive and risky. The main issue seems to be that the interest rate for them compared with regular mortgages aren't that great and therefore before considering this option, really do your research. Basically there are a few different types of equity release mortgage - home income plan, home reversion scheme, interest only mortgage and lifetime mortgage.
A home income plan means the property is managed and cash is then raised to purchase an annuity. A home reversion scheme means the property is partly sold to a financial institution for a cash amount. An interest only mortgage is when the property is mortgages and you take cash and then make interest only payments. A lifetime mortgage is when the financial institution adds interest to the outstanding balance and it's paid off when the owner dies or sells it on.
Interest Only Mortgage
An interest only mortgage is a common mortgage that many investors will opt for when buying a second home. It only pays off the interest on the loan and doesn't pay off any of the initial amount borrowed. This means when you sell your property you'll still have to pay back the full initial amount borrowed. Generally second home owners will choose this type of loan as it is usually cheaper on a monthly basis than a standard mortgage. If possible, it may be better to change to a regular mortgage at a later date when you are able to make the greater repayments monthly as then you're at least paying off part of the initial amount borrowed.
Self-Certification Mortgage
A self-certification mortgage is a mortgage that is usually preferred by self-employed people. It basically means that you make your income in a non 'regular' way. You may not receive monthly pay slips, may make varied amounts each month or have no single employer that can provide salary details for you. Many self-employed people are in this group and in this instance it can at times be difficult to get a mortgage with no way of proving you can pay it back.
In these cases, a self-certification mortgage is the best as they only require you to make a mandatory declaration stating that you're able to pay the mortgage back. You won't need to provide full evidence on your income and this type of mortgage is similar to low document or no document mortgages. Many lenders see this group as a higher risk however and therefore you may find you're paying slightly higher interest rates than others.
There are many more mortgage types available as mentioned above, but whatever one you choose, please seek professional advice and find out what is best for your individual needs.
You might also like...