How To Buy Property with a Good Re-Sell Value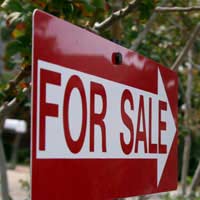 If you view owning property primarily as a source of financial income there will be a number of key requirements you would be wise to consider, when buying property that you plan to use as a short-term investment. It is also worth remembering that your most important consideration should always be your budget.
Key Considerations
Unless you have competent DIY skills, or can afford to pay a man who does, do not waste your time buying property that will require a lot of time, effort and expense on it. A property bargain of this sort is only an attractive option if you can indulge your passion of creating something from nothing. For most homeowners however, it will mean a lot more stress before seeing any financial return.
Location will obviously be a major consideration. Buying the best property you can afford in a popular, or up-and-coming, area could provide you with a future sizeable return on your investment.
Identifying the least expensive improvements you could possibly make, to increase the value of your property, should also be one of your primary considerations. Turning a generous-sized downstairs cupboard into a mini-sized bathroom will be a relatively inexpensive option that will improve your chances of selling your property in the highly-competitive market. It is worth remember that renovation costs do have a tendency to creep up beyond original estimations very easily.
Size Matters
Determining the size of the property you require will be your first thought. If you plan to use the property as a second home, for either personal use or to Let, the size will be of huge importance. A family-sized home with additional bathroom will have greater general appeal than a starter-sized property with designer touches, when you re-sell. Buyers will be looking for decent sized rooms, a quality kitchen and the potential to make their own mark on the property without having to change too many of the features you have provided.
Unless you have a big family yourself however, it is not worth your while buying the biggest house in the area as the value of the smaller houses, situated in close proximity, will affect the price you will be able to put your home on the market for. Being able to offer potential buyers extras like a garage, off-street parking, a decent-sized garden, a loft room, downstairs bathroom etc will also work in your favour.
Where The Heart Is
Most home owners will view the kitchen as being the heart of the house so will be looking for a large, attractively fitted, modern kitchen with plenty of storage, up-to-date facilities and workspace. If your kitchen is big enough to be able to comfortably include a table and chairs in it, so much the better. The garden, patio or rear should also ideally be accessible from the kitchen, as potential buyers will be able to imagine themselves enjoying a BBQ or glass of wine outdoors in the summer.
Eye to Eye
If your personal taste includes a love of quirky details you would be wise to resist the temptation to fill your home with unusual features that you won't be able to remove and take with you. A contemporary fireplace and mantelpiece may provide a welcoming attractive, eye-catching central feature in your living room; a six-foot-long designer-style fish tank, which has been built into the wall, within your specifications, may not be quite so appealing. Cosmetic features like the colour of the walls, or pattern of the wallpaper, will not be so important, and can always be rectified easily and inexpensively.
You might also like...