About Our Site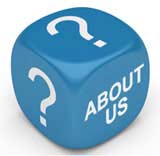 ASecondHome was formed to offer a unique reference point on advice on purchasing and owning a second home.
Whether you are dreaming of owning a second home in Spain or renovating a château in France, ASecondHome is here to help.
More people than ever are swapping rainy England for a foreign destination and setting up a second home abroad. ASecondHome takes you on a step by step journey through buying your second home, looking at the highs and lows of owning a second property.
Our experts are able to offer you a helping hand and tell you everything you need to know from the tax implications of owning a second home to picking the best area to buy your dream home.
Buying a second home can be a complex and daunting experience which is why we have our Ask the Experts section where you can pick the brain of an expert in this field.
ASecondHome is designed to take the strain out of buying your second home and give you practical advice. Many people get fooled into thinking it is just as easy as buying their first home which is why ASecondHome is here to help.
We have a dedicated team of experts on hand that are ready to assist you with any help you might need. Our articles and features as designed to be informative and give the online community the best possible advice.

Related Articles in the 'Site Information' Category...