We Released Equity from Our Spanish Home: A Case Study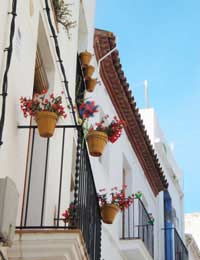 When you have a lot of equity in your property, whether it be abroad or in the UK, it can be tempting to treat it as your personal piggy bank by remortgaging the property and taking out a further advance.
But new legislation means that is you own a holiday home in Spain or France and you own more than 30% of the property's value, you can dip into the capital and release a lump sum.
A Case Study
Judith and Frank had owned their property in Spain for about six years, they used it as a second home and went to and from Spain as they pleased. They were both in their forties and working, but they were going through a rocky patch and needed to pay off some credit card bills that were mounting up in the UK and wanted to know if their Spanish home could help them in any way.
Owning Enough Equity
"Our Spanish home cost us around £120,000 when we bought it several years ago; we put down quite a hefty deposit, so we knew we had at least a 20% stake in the property. We hadn't had it valued since we bought it though, so just how much equity we owned was a mystery," explains Judith.
Much to their delight they discovered that their Spanish home had gone up in value and was now worth £160,000.
"We originally sought advice from a UK based company when we bought our second home, so we went back to them when we needed to withdraw the equity. They who told us how much it had gone up in value after they instructed a valuation to be carried out on the house," explains Judith.
Asking for Advice
Even though Judith and Frank had always gone through a UK company, their mortgage was with a Spanish bank and they paid it in Euros. This had been a risky strategy over the years, as the euro has roller coasted up and down quite a lot .
"After speaking to the overseas specialists in the UK they informed us that we would need to justify our withdrawal to our Spanish mortgage lenders. He says while they were happy to assist us in withdrawing the money we would have to show we were putting it to good use," says Frank.
They estimated that they needed to withdraw around £7,000 to comfortably pay off all their debts .
"Because of the hike in our property's value we now owed over 30% of the property's value which meant we were sitting comfortably within the guidelines of being able to release equity," explains Judith.
After You Have Withdrawn the Money
"Once the Spanish mortgage lender had agreed to give us the money we then had to remortgage our property. Our monthly payments did not work out a lot higher because the extra cost had been spread over the remainder of the mortgage, which was ten years," explains Judith.
Judith and Frank also had the extra added bonus of the exchange rate, at the time of withdrawing their money from their Spanish home, the exchange rate was in their favour, so they actually withdrew a lot more than they had hoped when they converted it back into English pounds.
Withdrawing money from your overseas property is a great way to pay off some of your debts in the UK and still maintain both your properties. But before remortgaging any current property you should speak to a financial adviser who will be able to do a health check on your finances and help you take the next step.
You might also like...