I Earned Money from My Second Home: A Case Study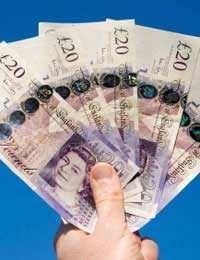 When you think of get rich quick schemes or money making ideas, owning a second home may not always be the first thing that springs to mind. Owning a second property can often be an expensive business and the bills can keep mounting up.
But there is a way for savvy investors to use their second home to actually make money from a holiday home.
Marie and Tim had owned a second home in the South of France for around three years. They fluttered between their two homes throughout the year. But increasingly found their property was standing empty for large chunks of the year and wondered if they would be able to rent it out.
Renting Out Your Home
"We started to do some research about whether there was much demand for holiday homes in the area we had bought –which much to our delight there was," explains Marie.
"We were a bit apprehensive about renting out our home because we had fallen in love with our property and didn't like the thought of anybody coming along and ruining what we had built up," says Tim.
Their next step was to do some internet research to see whether there was a demand in the local area for a holiday home. After speaking to a few locals and researching prices of similar areas they decided to go for it.
Planning Your Business
"We decided we would hire a professional website designer who would provide the focal point for visitors to our second home. We devised a calendar on the site and decided in advance when we would want to be in our holiday home ourselves. We highlighted these as unavailable on the site and marked the rest as available," says Marie.
Marie and Tim went on and planned a few alterations to the house to transform it into a holiday home.
"We added a few little touches to the house. It was a three bedroom property and had quite a nice garden. We wanted the holiday home to be open for everybody so added things such as a play area and put some family games within the property," says Marie
Adjusting Your Home
"We found that it was the small things that turned our property into a holiday home, we kitted out the home with essentials such as cutlery and an iron board, we essentially opened up our home to strangers," says Marie.
They also designed a welcoming book which described what local activities were in the area and a couple of good restaurants. They also employed a local letting agent to go around and check on guests when they arrived.
Arranging Your Finances
"We informed our mortgage lender about what we were doing and they helped changed our mortgage because we were now partially renting out our home," explains Marie.
They found that demand was high for their holiday home and they soon had their home booked up for the majority of the year. They were able to still stay in it whenever they wanted but also earned a substantial income from renting it out.
"The money we were receiving from letting out the property acted as a monthly wage for us and we were able to live a lot more comfortably from the return on the property. We know it won't be forever and we can stop renting out the property whenever we decide," explains Marie.
You will need to pay out for essentials such as a cleaner and the up-keep of the property but if you have a successful holiday home it is highly unlikely that you will lose money.
Renting out your second home is not for everyone but with time and effort and the help of a local letting agent a second home can be transformed into a money making investment.
You might also like...