Is it Wise to Buy in your Favourite Holiday Destination?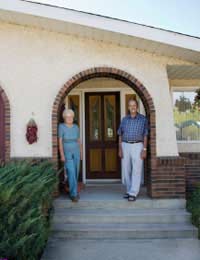 A holiday home is not an impulse purchase. For many people it is a means of earning a substantial amount of letting revenue; for others it is a cheaper seasonal holiday option; whilst some people may see buying property abroad purely as a retirement investment. Whatever your reasons, the location of your property is crucial.
Buying property in a country you are familiar with, perhaps speak the language and are also aware of the local customs, is a sensible choice. Most people will buy a second home so they are able to use the property as a base for family holidays, although letting the property throughout the year is another popular option.
Location, Location, Location
Considering why you are buying property abroad may have some influence in your choice of location. If your plan is to net as much letting income as possible, a popular holiday destination like Spain or France is a very safe bet. If however, your idea is to find a location that you and your family can enjoy endless happy vacations in and use as a retreat, then it would be wise to take your time over choosing your destination.
It is very easy to fall in love with a place, particularly if you have holidayed there a number of times and are starting to get to grips with the language. Choosing to buy a second home in this city, town or village will mean you are committing to spending a lot more time at this location. Unless of course you simply plan to let the property to provide a form of income.
Considerations
Try before you buy:
Buying a second home in the place you and your family always holiday in may seem like an appealing idea, but renting a property in the same location, perhaps every summer, will also give you all the benefits of spending time in a country you have grown to love. You could also consider arranging a home swap with a local family. Doing this will save you the expense of paying taxes, insurance and utilities, as well as the added cost of maintenance fees.
Friends and family:
Could you justify spending a large amount of money on a property you may only use a few times a year? Inviting family members and friends to use your property throughout the year may make the big expense seem more acceptable. Letting the property through a local agent will reward you with an income, which will help you pay for the property.
Air miles:
Bear in mind the distance between your home and your potential second home. Buying property in a favourite holiday destination that requires a 6 hour plane journey to get there isn't quite as appealing an option as 2 hours travelling time.
Beware:
It might seem tempting to go house-hunting whilst on your next summer vacation to your favourite sunny spot. However, you would be wise not to be lured into making an impulse purchase. By all means register interest, but head back home and mull over the idea. Do as much research as possible, before your next trip to view the potential area you may want to spend all your holidays visiting.
There is no rush to buy a second home, so don't be rushed into making a decision you may later regret.
You might also like...