The Facts: Where People Are Buying Second Homes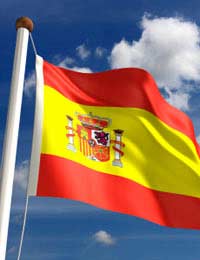 The most popular areas for second homes are normally areas that combine relaxing scenery with a growing economy and plenty to do.The British are often tempted by countries that can offer them a sunnier climate but also include some of their creature comforts.
Hot Spots
Spain is at the top of the list of places where most people want to buy a second home, with France coming in a close second.The lure of sunnier climates and cheap flights are attracting more British to the countries.Other areas such as Dubai and Cape Verde are also becoming property hot spots thanks mainly to the investment opportunities in the areas.
Areas such as Cyprus, Portugal and Italy are still very popular for second homes, but the demand for property there is slowly decreasing as countries such as Germany boost their share of the second home market.European countries such as Germany are popular because they have a low rate of homeownership, so any property you buy is likely to make a good investment.
Most Popular Destinations
The below list shows the top ten holiday home destinations for British people buying abroad in 2008.
Spain
France
Turkey
USA
Bulgaria
Cyprus
Dubai
Portugal
Italy
Germany
The British seem to have a love affair with the sun, sand and sea, so it's no surprise to see Spain at the top of the list. The USA is also a popular area for people to buy, mainly because it is quite accessible for westerners and has a similar culture to the UK.
Popular UK Destinations
For Brits buying a second home in the UK they appear to be drawn to coastal areas such as Cornwall. The list below shows the top ten places in the UK to invest in a second home.
Cornwall and Isles of Sicily
Cumbria
Dorset
Norfolk
Devon
East Sussex
Northumberland
North Yorkshire
West Sussex
Suffolk
What Attracts Buyers
When it comes to buying a second home places on the coast will also prove popular. This could all change though as the government cracks down on the number of second homes that people are buying. The most popular places for second homes also tend to be the ones where it is hard for locals to get on the property ladder, so it is understandable why the government is trying to crack down on the number of homes that people are allowed to buy in these areas.
The future for second homes looks set to focus on places that offer a great investment and not just a place for a holiday home. More people are choosing buy-to-let as an option and buying a property to rent out. People are starting to tap into this abroad as well, so instead of buying a second home to live in people are buying them for other people to live in and for them to reap the rewards.
Where someone chooses to buy a second home is always going to be down to personal preference, but there are two things that never fail to attract buyers, a good climate and a good investment opportunity.
You might also like...