Buying an Investment Property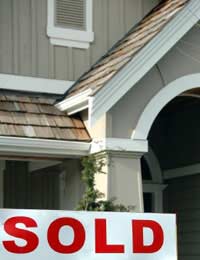 More and more people in the UK and throughout the world are investing in property as a means of capital growth and financial security for the future. In previous years, where people would invest in a pension or other financial fund as a way of ensuring they had financial stability in their retired years, now people are looking at purchasing an investment property to rent out. There are a variety of issues that should be considered before making your investment and also a number of helpful tips that will outline some of the main advantages of owning an investment property.
Buying your First Investment Property
For most people their first investment property will be their own home. This is usually the biggest purchase many people make in their lifetime. For those that can afford it, a second home or a holiday home can be the next big property purchase. Many choose an investment property as a way of being able to continue on the property ladder for at times very little financial burden. There are a few important factors you should consider before buying an investment property:
Can you afford the extra financial aspects of owning a second home?
Are you planning to keep the property for a lengthy time or are you looking for a quick money maker?
Is your property in a high demand rental area?
Will you be renting out the property alone or using an agency?
Potential Returns on your Investment
There are two main ways of making money from an investment property – capital growth and rental income and yield. Capital growth is essentially the value that your property increases by over time and is extremely common on investment property. Properties will tend to fluctuate in value dependent on a variety of external factors, but if you can buy a good property in a good area at the right time, you should see some long term growth on your investment.
Another way of earning from your investment property is through the rental income and yield.
In order to work out your property yield you simply divide the annual rent you receive by the price you initially paid for the purchase. Then you multiply that by 100 to get a percentage. Generally a yield of around 6% or higher can be considered a good investment, but this will alter dependent on market forces. With regards to rental income, the more income you receive and the lower price you pay, the better in the long term. This will cover your mortgage as well as any additional fees you may have to pay such as rates etc.
Selecting and Buying Your Property
When selecting your investment property, remember that you're looking for something that will appeal to renters, not necessarily something that appeals to your own personal taste. Try and buy in an area that is close to amenities and a home that can be adaptable to suit a variety of renters. Always try to decorate in a neutral way also, this means you're opening up the property to numerous diverse possible tenants and that is what investing is all about. If you find something you believe suits you perfectly, you then need to begin the process of applying for a mortgage if you need one. For most people, this process is very similar to getting a mortgage for their own home. There are very few differences when obtaining a loan for a primary residence home or an investment property. Some companies will offer special investors deals, but always check these out thoroughly before signing. Many investors decide to opt for an interest only loan where you are simply paying off the interest each month rather than the actual principle amount. The value in this is that overall your monthly repayments will be lower and you often receive greater tax benefits that you wouldn't if you were paying off the principle amount.
Ensuring Your Property is Managed Correctly
When you invest in a property and see it as a business, you'll want to be sure that it is being correctly managed. You can opt to do this yourself, or you can choose a management company to act on your behalf. This will of course cost you, so if you're looking to maximise your rental return, you should manage your property yourself. This will involve you finding tenants, maintaining the property and dealing with any issues that may arise with it. Also, always insure that your property is fully insured as some tenants may not have as much respect for your home as you do. Fully investigate landlord insurance to cover any eventualities that may occur when you are trusting your investment to tenants.
You might also like...