The Facts: How Popular Are Second Homes?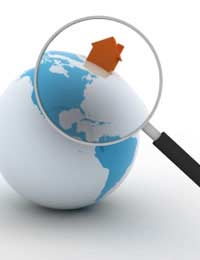 The number of people with second homes has been growing steadily over the past five years, but with it becoming increasingly difficult to get on the housing ladder this may decline in the coming year.
Who Owns What
The number of people that are expected to own more than one home by 2010 is set to double. With some one million homeowners looking to rent out a second home, shows recent figures from research firm Mintel.
It shows that more than two million people in the UK own a second home with one million of these buy- to- let landlords.The number of people with buy-to-let mortgages is set to increase by 10% by 2010, but it is unclear what impact the credit crunch will have on this market.
Where People Are Buying
Scotland is bucking the trend and since it increased council tax up to 40% on second homes it has seen a decline in the number of taking out second homes in Scotland.
The credit crunch has meant that more British people are looking abroad for places to invest and buy a second home.Research shows that over three million people are expected to buy a property abroad in the next two years, with some 42% of these looking to buy as an investment.
Around 17% of people aged 45 or over are likely to buy abroad within the next two years, while only one in ten of people aged 18 to 34 are also looking to buy abroad, of which 60% are looking to buy for investment purposes.
Around 2.3 million British people own a property abroad, with 500,000 of these being used for investment.The average time that someone spends in their second home is around two to three times a year.
Why People Are Buying
There are a number of reason people are buying abroad, top of the reasons why list is bad weather. Climate is tempting people as far afield as Australia.
Research from Alliance & Leicester International found that 60% of retired British expats think good weather is the factor that most attracts them to the location along with a higher standard of living and better quality of life.
Those expats that moved abroad to run a business, of for family reasons, also say weather is their number one reason for living abroad' for living abroad. While half of those who moved abroad for business rates the standard of living and safety as their favourite reasons for buying there, along with a better quality of life.
Spain and Australia come out on top as the places that are home to the most satisfied expats. Of those people asked, nine in ten thought the weather was the best thing about Australia, with 80% saying the standard of living and 73% the quality of life.
There may be a current crisis in the economy, but people will always want to buy a second home and the demand will always be there. The number of people buying second homes is expected to come to a small standstill until the economy recovers, so if you do have money to spare there is no better time to buy a second home.
You might also like...