Planning Ahead When Buying A Second Home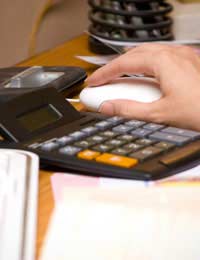 When you decide to step into the property market, one of the biggest favours you can do yourself is to plan ahead. Thinking beyond the first few years can not only save you money in the short term, but also in the long term. There are a few fundamental areas that you need to fully think through before handing over any money for your new home. Let's take a look at some here.
The Early Years
When you first decide on purchasing a second home, you'll start learning about some of the initial costs and outlay that you'll have. For most people, this involves a variety of things, dependent on whether they're buying an existing property or getting a property built. In general, you will need to pay solicitor fees, stamp duty, survey fees and possibly a large deposit. Add to this monthly mortgage fees if you have one, insurance and council fees you may incur and before you know it, you're paying far more than you may have budgeted for.
It is vitally important to consider all the outgoings you will have during the first few years of your property. During this time you may find you have periods of unoccupancy if you're renting it out, particularly if you are organising the tenants without the help of a property management company. Advertising for tenants is also another expense you may have to pay for and although it may seem small in the ground scheme of things, it all adds up.
You must always ensure that you've considered any possible outgoings on your home, especially if you have a mortgage. Needless to say, failing to make payments on your second home can at times put your primary residence at risk dependent on the agreement you have with your loan provider.
Planning Tips For The Early Years
Organise your finances early
List all outgoing money and keep a budget tracker
Ensure you've thought through all eventualities and can budget for them
Decide what your plans are for your home - investment, holiday or weekend getaway
Long Term Planning For Your Second Home
When you're considering the prospects of buying a home, you may be so immersed in the immediate issues at hand that you don't take much time to consider your long term prospects and what you really aim to get from owning a second home. Whether your home is being bought for investment, as a holiday a home, a short term money making project or a weekend getaway, you need to be certain on what you want from it long term.
For most people, buying a second home is about capital growth - securing their financial future by owning property that will continue to grow in value for a number of years. If this is the case, you then need to start thinking about what to do with your home when you no longer need it. Will it be gifted to someone or sold on for a profit. Each have their own implications as far as the tax man is concerned, so you should be fully aware of the outcome when you start planning for the future.
Many people use a second home purchase as a way of preparing for retirement. Again, get the best advice on this and make sure that your long term planning is in place. You'll need to think about a few particular areas to really enjoy your home for a lengthy period.
Long Term Planning Ideas
Decide on what your home will be used for in the future
Will your home be sold, gifted to a loved on or used as a safe retirement option
Make sure that if interest rates rise you are still able to cover any mortgages on the home
If you manage to plan ahead, you'll be able to make the most out of owning a second home, both financially and emotionally.
You might also like...