Top Ten Places to Buy a Second Home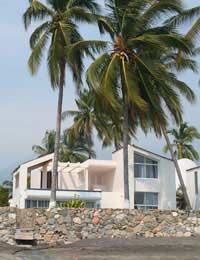 Most people dream of buying a second home at some point in their lives. Normally, people look abroad to try and find the best areas to buy. This serves two purposes - one it can be used as a holiday home and two it's often cheaper to buy abroad than in the UK. For many, the thought can be daunting, but taking the time to look at some of the best areas for buying is very important. If you're hoping to rent out your home and use it primarily as an investment, try not to think only with your heart. Use your head, look at the figures. Investigate what other properties are doing in the area and only then consider making the deal. Below are ten of the best places to buy a second home with a brief explanation why.
France - Normandy
The Channel Tunnel has opened France up to a whole new wave of property investors and buying in an area like Normandy means that you're still close enough to the UK to feel part of it, but have a completely different lifestyle. Some people choose to buy in France and still work in the UK, others to rent it out as an investment or use it as a holiday home. Either way, buying in France is often a prosperous investment.
USA - Florida
The draw of Florida continues for many Brits as it retains its position as the number one long haul destination for UK holiday goers. Most people fall in love with the warm climate, the laidback vibe and the inexpensive living in Florida. Homes there are often grand in comparison to their UK equivalent and it's a sounds investment to buy off plan in Florida and reap the rewards at a later date.
Italy - Tuscany
Italy has many beautiful areas that plenty of Brits call home, or use as a base for their second home, but Tuscany retains the charm of traditional Italy with a modern flavour. A long time favourite holiday destination for those from the UK, you can pick up a decent bargain in Tuscany still. There are plenty of traditional buildings that have become rundown looking for some TLC, making this one of the best areas in Italy to buy a second home.
Greece - Cyprus
Greece has become increasingly popular with Brits looking to get onto the property or investment property market. As a tourist area that continues to grow at a fast rate, you can still pick up a few good deals on homes here. In particular, Cyprus has some great beaches and weather, making it a desirable place to buy. Be wary of the legalities of buying here and always consult a specialist.
Slovenia - Coast or Mountains
Slovenia is a country that lies just where the Alps and the Mediterranean meets the Pannonian plains and the Karst, bordering Australia, Hungary, Croatia and Italy. What this means for the savvy home buyer is a beautiful country that is still relatively untapped as a second home buying market. As tourism continues to boom in the area, Slovenia is a hot bed of investment with the recent choice to open up property to foreign investors.
Spain - Barcelona
As one of the most expensive places to buy, many would question the decision to buy a second home here. However, if you can afford it Barcelona is one of the best cities in the world to buy. With its continuing influx of diverse and cosmopolitan people, Barcelona continues to stay strong in the housing market, so buying here is always a good investment if you can get a property at the right price.
Croatia - Various Locations
Croatia is another upcoming area that many people from the UK are investing in. With its incredible restructuring and vast improvement post-war, Croatia is still extremely cheap. Laying on the Adriatic Sea, Croatia has beautiful beaches, breathtaking mountains and homes available in a variety of diverse locations. This is one of the fastest growing holiday homes areas, so you have to be quick to get a real bargain in Croatia.
Bulgaria - All Areas
Situated in Southeastern Europe, Bulgaria lays along the Northeastern part of the Balkan Peninsula. Many refer to Bulgaria as the cheaper Costa Del Sol, as the influx of British people buying homes there continues to rise. In many areas in Bulgaria, you can still buy a nice home for less than the price of a second hand car. The low purchase price and booming tourism makes Bulgaria a smart investment for any second home buyer.
Africa - Cape Town
With the upcoming FIFA World Cup in South Africa in 2010, the country continues to prosper and offer some fantastic bargains for the smart second home buyer. Inflation is down in South Africa and house prices remain reasonable, so there are some beautiful properties to buy in a country that offers diverse culture and landscapes. Crime has been reduced dramatically in Cape Town recently and the push towards a cleaner and safer environment is always on the increase.
Portugal - The Algarve
Not one of the cheapest areas in our list, but the Algarve continues to be a booming property hotspot and is extremely popular with the British. The short flight to Portugal is one of the benefits of buying in this area, along with the great weather, beautiful beaches and outstanding golf. Prices are definitely higher here than in other areas, but there are still some bargains to be found and there's less demand at present than old faithful Spain.
You might also like...