Renting Out Your Second Home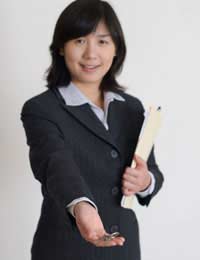 For most people who buy a second home, the incentive is to accumulate capital growth over the years and hopefully make a profit when the time comes to eventually sell the property. As the number of people buying investment properties continues to rise, more people are using their second home as a way of having an income whilst paying off the mortgage they may owe. If you are considering this, there are a few rules that will help you get the most out of renting your second home.
Set The Ground Rules
Ultimately, it's important to always have a renter in your home if possible. There isn't much fun in being stuck paying the entire mortgage and all the bills when the property is sitting empty for a lengthy period. Still, even in your rush to obtain a tenant, make sure that you set out the ground rules for what you're willing to offer and provide in your rented property. Firstly when preparing your tenancy agreement, decide on what factors are important to you in a potential tenant. You should set out here whether you are happy with the tenants imposing their own decorative decisions on your property. If the property you own is unfurnished, tenants may wish to add colour, pictures or décor that doesn't suit you. Neutral colour schemes are always better when you're looking to secure a tenant. If you do allow a tenant to decorate to their own style, perhaps stipulate that the colour scheme should be returned to neutral at the end of their occupancy.
You should also decide whether you want to allow tenants who own pets. Some landlords immediately rule out pets as they believe they will create mess or smells in the home. This is cutting down your possible rental market however and gives you a foot up on the other landlords as many won't allow any type of pet. Agree in writing what is acceptable however, as to some a Great Dane or a tank full of spiders may be considered a normal pet.
Another important area to consider when setting out the rules of your tenancy is to decide whether to let your property to smokers. Not only are you going to have to decorate more if you have a smoker as a tenant, but you will also have to be more aware of the fire danger and the insurance increase. Generally landlords aren't keen to have a smoker as a tenant and if you feel the same, write it into the occupancy agreement.
Seek Legal Advice When Needed
If you are new at letting out your home, it's always worthwhile speaking to some experts first to ensure you're not missing anything legally and are covered for all eventualities. It is of paramount importance to ensure that you have a water-tight tenancy agreement when you're renting out your home. Whether you're renting out your home through a letting agency or on your own, make sure every detail you want included in the agreement is in there before you get your new tenant to sign it. Include an inventory of every item that is in your property and get them to sign and date it. If you're unsure of how to write the correct agreement or inventory, ask a professional. The small fee you'll pay to have this carried out will be worth it as you can use it as a blueprint for future tenants also.
Agree On A Method of Payment
Once you find your tenant and sign the agreement, make sure that the date and method of payment are finalised for your rent. It is always better to have rent paid directly into your bank account. This saves any issues where the tenant may try to 'buy time' to get the rent money when they have none and saves you from being out of pocket. Usually it is common place to take a months rent in advance as a bond for your property. This serves two purposes - you know you have the rent in advance in case your tenant ups and leaves without warning and also if there is any damage to the property at the end of the tenancy, you can keep this money to pay for repairs.
You might also like...